The United Nations has welcomed the decision by Sri Lanka's government to announce the release of the remaining 130,000 Tamils kept in detention camps for the last six months.
About 250,000 people fled the final bloody phase of the civil war between the government and separatist Tamil Tigers.
They were ultimately housed in government-run camps in the district of Vavuniya.
Hundreds of thousands of Tamils' have been displaced in the fighting and are now living in hastily put together refugee camps that have been largely shut off from the outside world.
More and more Tamils have been risking their lives – spending weeks on the oceans – in the hopes of reaching Australia.
Al Jazeera's Step Vaessen, in Valaichchenai, Sri Lanka, reports that a new group of asylum-seekers are said to be preparing to board boats on the island's southeastern coast and sail directly to Australia's Christmas Island.
Irene Khan, the secretary-general of Amnesty International, the London-based human rights group, says the international community should be more involved in finding a safe home for Sri Lanka's Tamils.
"These people are in search of protection, the international community is doing very little," she told Al Jazeera during an interview on Sunday.
"There isn't any resettlement of refugees taking place, refugee protection is very weak and, therefore, people are taking the situation into their own hands to desperately find a place where they can have safety.
"It is not people smuggling. I would call it a flow of asylum-seekers."
According to Khan, asylum seeking is a growing trend.
"The numbers of people seeking asylum are going up precisely at a time when borders are closing, which creates a very serious humanitarian situation," she said.
"For example, these people on rickety boats are putting their lives at risk to find safety. If they are not rescued at sea many of the boats will flood, if they are rescued at sea, they are then stranded as a lot of bargaining goes on as to where people can be disembarked."
Negative propaganda
Khan said the Australian authorities should speed up the processing of refugees for resettlement in the country and increase the number.
"There is a lot of fear and negative propaganda about refugees and asylum-seekers – that these are people looking for a better life, when really, in effect, they are fleeing to save their lives," she said.
"There has to be a change in public opinion. Political leaders, and governments in particular, need to take charge to change the way in which refugees and asylum seekers are viewed – these are desperate people in need of protection and it should be provided to them."
Interviewed on the same topic, Chris Lom, a regional spokesman for the International Organisation for Migration, told Al Jazeera: "Sri Lanka has been going through a very bad period over the last 30 years of conflict that has impacted the economy quite seriously.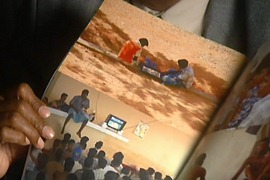 "Consequently, not only have there been a diaspora of Sri Lankans travelling to other countries around the world, but there's also been a fundamental lack of jobs and lack of economic growth that, we hope, will come to an end with the end of the civil war earlier this year."
In contrast to Khan, who says this is not a case of people being smuggled but a case of flow of refugees, Lom believes "this is a mixed flow of genuine refugees and economic migrants who are coming for a variety of reasons, but primarily economic reasons such as finding better jobs; supporting their families; getting better education for their children – which are all things they they expect to find in Australia.
"But what they don't necessarily take into account when coming to that decision is that the streets of industrialised countries are not necessarily paved with gold and that they are probably taking serious risks by putting their lives in the hands of people smugglers".
Rising numbers
At least 9,612 Sri Lankans applied for asylum in developed countries last year.
However, they are part of a far wider problem. The UN says more than 839,000 people worldwide went through legal channels to gain refugee status in 2008.
By contrast, an estimated four million migrants resorted to smugglers and traffickers, according to AI.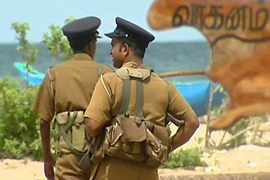 In Asia-Pacific, Australia is a prime destination for asylum-seekers – at least 13,000 refugees from across the world re-settled in the country last year.
That is an increase from just over 10,000 in 2007 – owing to conflicts in Afghanistan, Iraq and Sri Lanka.
More than 4500 asylum-seekers arrived by air and were granted temporary status, which allowed them to live in the community while their applications were processed – compared to 161 people who reached Australia by boat.
(For updates you can share with your friends, follow TNN on Facebook and Twitter )