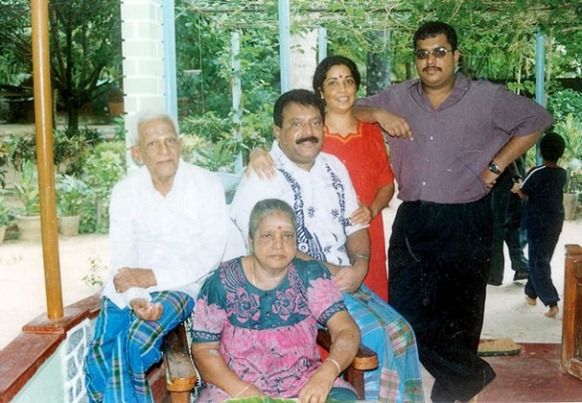 On Tuesday, Pranab Mukherjee reiterated what India said at a session of the United Nations Human Rights Council on March 1: "Our traditional stand has been that we have never supported any country-specific resolution at the UNHRC".
Translation: Even as we salivate at the prospect of a permanent seat on the Security Council, we will refrain from growing a spine.
We can spout all the rhetoric we want about "weakening the constructive dialogue and co-operative approach which has prevailed so far in the Human Rights Council". But we can't disguise the fact that, for thirty years, we've chosen to intervene in Sri Lanka and look the other way at exactly the wrong moments.
And as we dither in the face of pictures of the corpse of a 12-year-old boy who was shot five times from less than two feet away, it's obvious that we will never take on that leadership role in the subcontinent we so crave.
We can pat ourselves on the back as our economy and population competes with those of China, but our resolve never will.
True, Prabhakaran was a ruthless man whose ego swallowed the cause he once stood for. He recruited child soldiers, used civilians as human shields, trained suicide squads that included women's wings, and commanded a terrorist force. But does all that justify the murder of his pre-teen son? Worse, the killing is alleged to have taken place after Prabhakaran and his family surrendered.
However, this is not just about one child who happened to be Prabhakaran's son.
It's about an estimated 100,000 people who lost their lives in four decades of strife.
It's about 300,000 Tamils living in squalid camps, many of them separated from their families.
It's about a military that systematically shelled hospitals, kept relief ships at bay, attacked civilians, and then claimed "only" 8998 people lost their lives in the last phase of that horrific war. The UN pegs the figure at close to 40,000.
And here we are, splitting hairs over a resolution demanding that Sri Lanka implement the suggestions of the Lessons Learnt and Reconciliation Commission, and let the UN conduct an inquiry into war crimes committed during that final phase.
In a move that would be laughable if it weren't so disgusting, the Congress' ally, DMK, has suddenly woken up to its Tamil pride agenda, three years after it could have actually leveraged its position with the Centre to force intervention.
Even more bizarre is Sri Lanka's charge that Channel Four is funded by the LTTE, and that the videos acquired by the channel are not authentic.
The island nation can wax poetic about its blood ties with India, but our relationship has been, at best, schizophrenic. Indira Gandhi's government spoke out in support of the Tamil separatist movement, only to backtrack, with her son Rajiv sending in the Indian Peace Keeping Force.
In the intervening years, the Vadamarachchi Operation, which precipitated a humanitarian crisis in Jaffna, was launched by Sri Lanka. Our calls to halt the onslaught were unheeded, our ships carrying relief material turned back. We went on to assert ourselves by dropping supplies in Jaffna, but then compromised our position of authority by signing an accord with Sri Lanka, without involving the separatists.
The IPKF, whose brief was to disarm all military groups, ended up taking on the LTTE, and walking into several ambushes. And then, Rajiv Gandhi held talks with leaders of the LTTE. It was only after his assassination that we chose a side, and yet, the party his family runs saw fit to cosy up to parties whose leaders have posed in fatigues with Prabhakaran.
Through all this, we seem to have forgotten that the LTTE are not the only Tamils on the island.
And, far more importantly, that this is not about Tamil sentiment. It's a humanitarian crisis.
The housing, education, infrastructure, health and agriculture projects we're involved in, in Sri Lanka, which the Indian Prime Minister never tires of speaking about, are meaningless when the people they're meant for are stuck in camps.
We've done very little about the fishermen who are constantly attacked, tortured and killed off the Rameshwaram Coast. We know the routine: the fishermen say they were attacked by Sri Lankan Navy boats, the charges are immediately refuted by Sri Lanka, Tamil Nadu Chief Minister Jayalalithaa sends off a letter to the Centre, a promise is made, and then there is silence.
And now, we're quoting the ideals of the French Revolution in the context of ethnic conflict.
Three years ago, we delinked virtually every contentious issue from "composite dialogue" with Pakistan, leaving us with cricket, Bollywood, the weather, and perhaps poetry, to discuss at meetings. Today, as a clearly worried Sri Lanka sends a 52-member delegation to Geneva, we hem and haw about country-specific resolutions.
(For updates you can share with your friends, follow TNN on Facebook and Twitter )