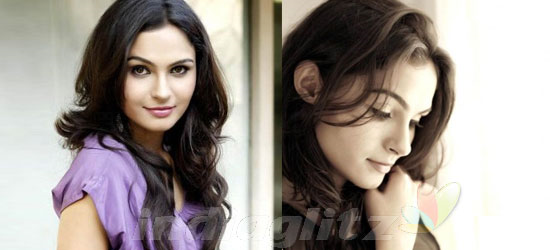 The effervescent yet poised Andrea Jeremiah never fails to impress her audience. Be it music lovers, theatre lovers or film patrons, audience have always hailed this actress. IndiaGlitz caught up with her for a conversation where she spills the beans on her forthcoming project Pudhiya Thirupangal, the social cause she strongly believes in and a lot more…
Excerpts from the chat…
Three promising projects this year, Pudhiya Thirupangal, Viswaroopam and Vada Chennai, how do you feel?
I want more! Three films are not going to satisfy me. I have so much energy and ambition, and I want to do lots of challenging work in the years to come.
How did Pudhiya Thirupangal happen? Is there any difference working with a female filmmaker?
There is no special way in which Pudhiya Thirupangal happened! The director approached me and gave me a narration, and I liked it so I said yes. Simple as that! And working with Sharadha was wonderful, but as I've already said in previous interviews, male or female, what matters is whether the film-maker in question is capable of delivering a good film.
You supposedly play an investigative journalist in this thriller. Can you tell us about your character?
Yes, I do play a journalist in this film. But let me leave the character analysis to the film critics…
The film is expected to be a turning point in yours and Nandha's careers…
I did enjoy working with Sharadha and Madhu Sir, and also a special mention to Rukmini who did the costumes. I loved being around all these people, and they will continue to remain dear friends to me all my life!
How is it like to work with Nandha?
Nanda is a professional. He comes prepared to the set, is very polite to everyone, and is good at what he does!
Pudhiya Thirupangal has a strong social message; does the story get preachy at any point?
Not when Sharadha is the director!! She is too smart to allow such a thing to happen!
A social cause you personally support and would like to be part of a film on it?
Children on the streets with no food, no clothes and most of all, no opportunities. That's what really saddens me. And yes, a film called 'Slumdog Millionaire' was made on the subject. But has that changed the lives of kids on the street? I don't think so.
How did Viswaroopam happen? How is it like to work with the Ulaganayagan of Tamil cinema, especially when you have the privilege of working with him as an actor and you're directed by him?
Again, no special way in which it happened. I was approached, heard a brief narration and obviously said yes to the film! Needless to say, it was fabulous to work with Kamal sir. He is one of the legends of Indian cinema, so sharing space with him onscreen is something special.
Tell us about Vada Chennai. When will the shoot kick start? Do you play the second lead? It's going to be your first film set in North Madras.
I do not know when shoot will start. No, I'm not playing the second lead, it's a different kind of role altogether. And I don't want to say anything more about the film until work actually begins.
A film that you thoroughly enjoyed of late?
I missed most of the big movies in the past year. But I did manage to catch 'Deiva Thirumagal' on my flight and was really moved by it. I thought Vikram and the child were incredible together, and it's so nice to watch a film with no love story, no fight sequence, nothing typical, and yet, it worked so beautifully! Hats off to director Vijay for doing a wonderful job. I also loved 'Hugo'. It's nothing like any of Scorsese's earlier films, but it's still an experience and an absolute visual treat.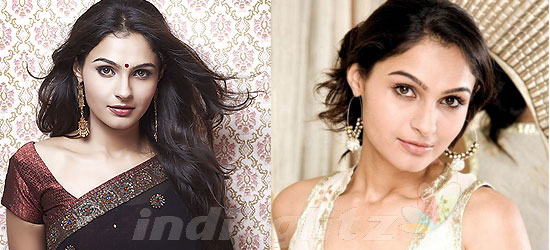 Any other future projects? What are the songs you're currently crooning?
I prefer to let my work do the talking, instead of talking about it!
(For updates you can share with your friends, follow TNN on Facebook and Twitter )