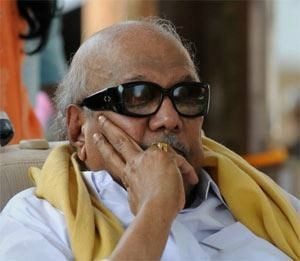 Two days after welcoming the idea of a referendum for a separate 'Eelam', DMK chief M Karunanidhi on Thursday said the "blood spilt and the sacrifices made by Tamils" in Sri Lanka would not go waste and a separate nation will come into existence some day.
"A separate Tamil Eelam rings in the ears of Tamils living all over the world as a liberation song. The sacrifice of lives and the blood spilt by Tamil people in Sri Lanka would not go waste," he said in a letter to party workers.
The DMK leader said "if not tomorrow, Tamil Eelam will come into existence day after."
Referring to the demand for a UN-sponsored referendum for this purpose, Karunanidhi said countries including East Timor and South Sudan had come into existence following such an initiative by the international body.
He recalled earlier DMK resolution in 1983 demanding a separate homeland for Tamils, saying it was not possible for them to co-exist with the majority Sinhalas "in the wake of the genocide."
(For updates you can share with your friends, follow TNN on Facebook and Twitter )