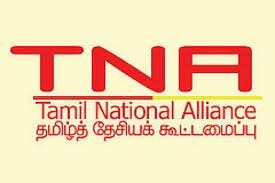 The Tamil National Alliance (TNA) appears to be divided over its registration as a separate political party, after its ally 'Ilankai Tamil Arasu Kachchi' (ITAK) opposed the proposal by other parties to appoint a high command comprising representatives of all the parties in the alliance, informed sources said yesterday.
The TNA is a political movement consisting of the TELO, EPRLF, ITAK, TULF and PLOTE.  Of them, only   the first three have parliamentary representation while the other two parties joined the TNA only after the war ended.
Informed sources said most of the parties had agreed to the creation of a common decision making body either called a presidium or high command.
"The ITAK is not in favour of such a body and wants to retain its house symbol while the other parties are not for it," he said. 
The TNA applied registration on a previous occasion too, but the Elections Commissioner rejected it on the ground that the party had not fulfilled the necessary qualifications for such registration. 
Political parties are required to submit to the Elections Commissioner reports of their annual conventions and statements of accounts. (Kelum Bandara)
(For updates you can share with your friends, follow TNN on Facebook and Twitter )