Thousands of Eezham Tamils paid their last respects at a state-like funeral given on Saturday to Nadarajah Mathinthiran alias Parithi, who was assassinated outside Tamil Coordinating Committee office in Paris two weeks ago. While the International Community has been unable to exert any meaningful pressure on the Sri Lankan state, the continued ban of the LTTE in countries outside the island, only encourages the SL state to deal with the diaspora through a militaristic counter-insurgency approach, activists in Paris said, adding that the mass attendance at the funeral of the slain Tamil activist was also a message to the International Community of Establishments (ICE) that was projecting the Tamil diaspora as a hostile actor, from the UN panel report to the latest document of the International Crisis Group (ICG).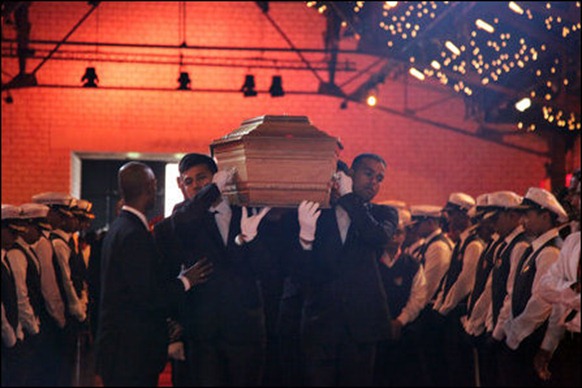 Tamil activists and representatives of grassroot diaspora organizations across Europe attended the funeral event held at DockEiffel hall in La Plaine Stade de France.
The mass attendance of Eezham Tamils was also revealing the profound respect Mr Parithi evoked in the hearts of his people, an attendee of the funeral told TamilNet.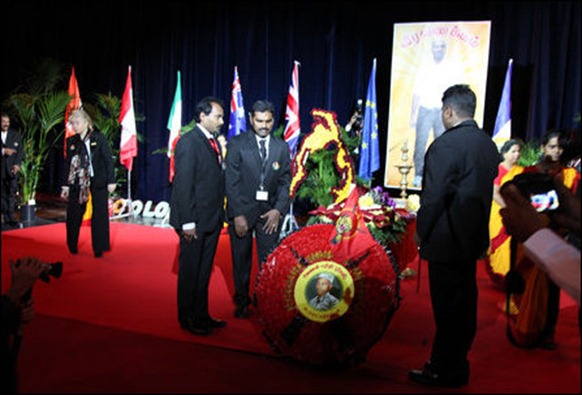 French politicians and solidarity activists, who addressed the mourners, denounced terror tactics against activists who engaged in peaceful campaign to win their rights. French government cannot allow the culprits to escape, they said.
Both the parents of Parithi lit the flame of sacrifice as Anusha Mathinthiran, the wife of late activist and their 16-year-old daughter Sarah Mathinthiran started the floral tribute.
Eezham Tamils from France and other countries in Europe came in their thousands paying floral tribute from 10:00 a.m. till 4:15 p.m.
Poet Kasi Anandan addressed the mourners from Tamil Nadu. Messages from Tamil politicians in Tamil Nadu were also broadcast at the event.
The funeral saw active participation of Eezham Tamil youth activists in France.
Frederic Fappani, the president of Cercle National de Reflexion sur la Jeunesse (CNRJ), a youth organisation based in Paris, in his address urged the Tamil youth to continue their just struggle to win peace and dignity.
Councilors Mireille Giton, (Clichy) and David Fabre (Savigny sur orge) also addressed the audience.
Mathinthiran's remains are to be buried at the cemetery where Kandiah Gajendran alias Gajan, the editor of Paris based Tamil weekly 'Eezha Murasu' and Kandiah Perinpanathan alias Nathan, remain buried after they were assassinated in 1996.
(For updates you can share with your friends, follow TNN on Facebook and Twitter )