The rally organized in Canada showing solidarity with Jaffna University students by the York University Tamil Students Association was participated by Students Against Israeli Apartheid (SAIA), Middle Eastern Students Association (MESA), Indian Cultural Association (ICA), York University Graduate Students Association (YUGSA) and the York Federation of Students (YFS). "We condemn in the strongest possible terms the attack on our brothers and sisters at Jaffna University. What is necessary in order to ensure the safety and democratic rights of the Tamil people is for the IC to immediately recognize the nation, territoriality and right to self-determination of the Tamils," said Tanya McFadyen, Vice President of the Graduate Students Association of the York University.

The International Community should question its continued support to the reconciliation model preached by genocidal Sri Lanka, she further said.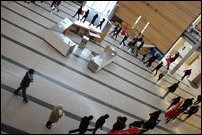 The rally organized by the York University Tamil Students Association was one of many such demonstrations coordinated globally by the Tamil Youth Organization.
"It is outrageous that international silence continues to take place in Sri Lanka. In 2009, when our people were subjected to genocide the entire world stood and watched. Now 3 years later, the international community is silent again when the basic rights of our people are denied and this has emboldened Sri Lanka continue to the systematic destruction of the Tamil people. It is up to the Diaspora youth to continue to build solidarity and advocate for the rights of our people" Priyanth Nallaratnam, spokesperson for TYO Canada, told TamilNet.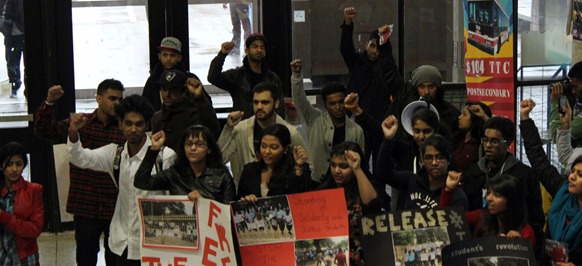 Speaking at the rally, members of SAIA highlighted the similarities between the Palestinian and Tamil liberation struggles and called on all solidarity groups to fight in unison against these forms of oppression.
Guled Arale from the Scarborough Campus Student Union stressed the importance of Tamil students understanding the interconnectedness between oppressed peoples and actively engaging with other communities to strengthen all movements including their own.
Earlier this week the Canadian Peace Alliance- Canada's largest anti-war coalition representing over 180 Labour, Faith and Community groups – had released a statement condemning the attacks as well.
On Tuesday MP Patrick Brown from the ruling Conservative Party in Canada released a statement calling on the Sri Lankan authorities to "exercise restraint, to respect peaceful demonstrations and to release the student leaders immediately."
He also urged Sri Lanka to "remove the military from the Tamil populated areas and leave the administration to civilian officials… It is time for the International community to play a meaningful role to bring a speedy resolution to the Tamil grievances in Sri Lanka."
Speaking on the comments of Mr.Brown, activists in Canada told TamilNet that, " the 'meaningful role' Canada and the IC could play in resolving Tamil grievances would be to first recognize the nation, territoriality and right to self-determination of the Tamils. Relying on the LLRC based reconciliation model will not address Tamil grievances."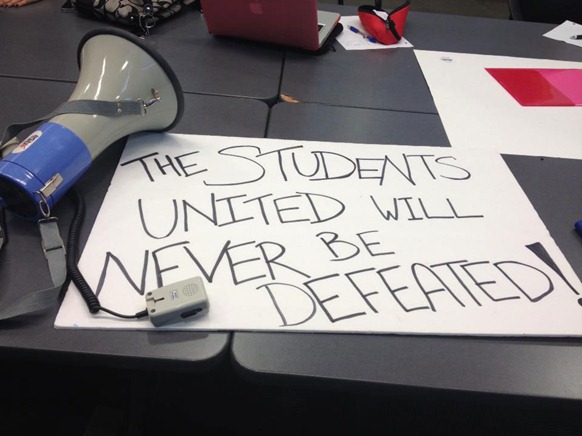 [Full Coverage]
(For updates you can share with your friends, follow TNN on Facebook and Twitter )