In a strange turn of affairs, SL minister Douglas Devnanda's Eelam People Democratic Party (EPDP), a paramilitary collaborating with Sri Lanka government, demonstrated on Thursday against the rape and murder of a 4-year-old child in one of the islets off Jaffna, shouting slogans against the occupying SL military. Why the Sri Lankan forces that were quick in arresting those who were hoisting Tiger Flags is unable to arrest the culprit behind the heinous crime, the EPDP demonstrators questioned. The girl child, Chudarini Gunasegaram reported missing from her house at Ma'ndai-theevu in Jaffna on 27 December, was found slain and dumped into an abandoned well the following day, with traces of rape in brutal ways.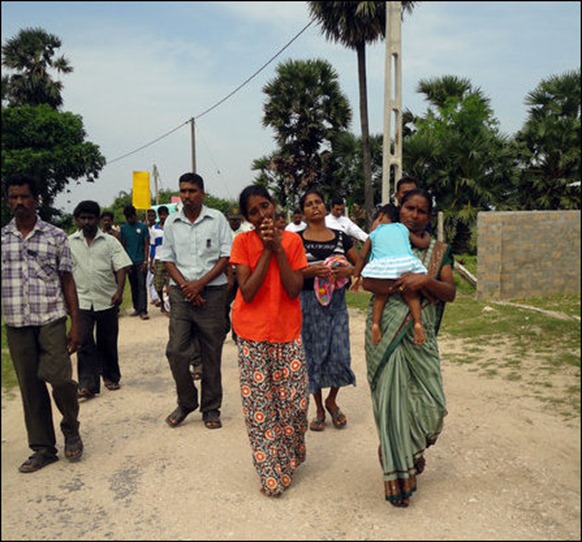 A similar killing took place in another one of the islands, Nedun-theevu (Delft), sometimes back.
The EPDP, which has been controlling political and civil affairs in the islands divisions of the Jaffna district, mobilised the protest against the Sri Lankan forces in the name of a proxy front organisation called Rojavanam Chi'ruvar Kazhakam (Rose Garden Childrens' Congregation).
More than 300 people, including the officials at the government offices and civic bodies, took part in the protest. Mr Devananda had personally phoned several officials instructing them to participate in the protest, informed sources in the island told TamilNet.
School children also took part in the protest.
The protestors who marched from the St. Peter's Church towards the Sri Lankan police station at Ma'ndaitheevu shouted slogans against the Sri Lankan forces.
Meanwhile, news sources said that the SL police had arrested a 31-year-old EPDP supporter on the allegation of suspicious movement at the site of the crime at that time. But the SL police, when contacted by media, denied any arrest.
Recently, the collaborating EPDP is found sidelined by the occupying Sinhala military that favours direct collaborators who have joined Mahinda Rajapaksa's Sri Lanka Freedom Party (SLFP).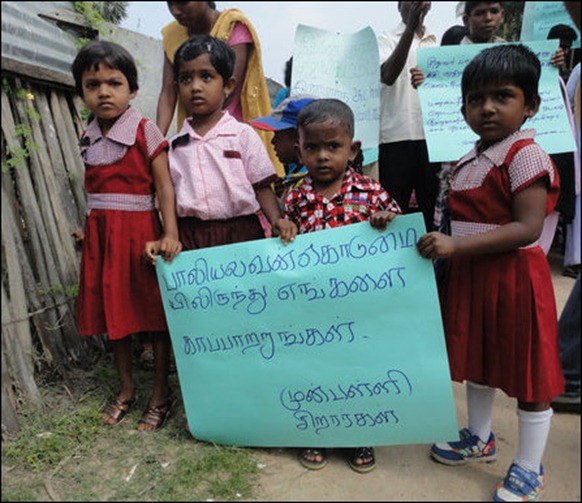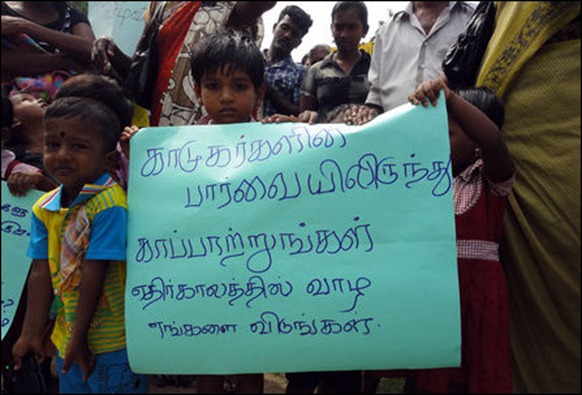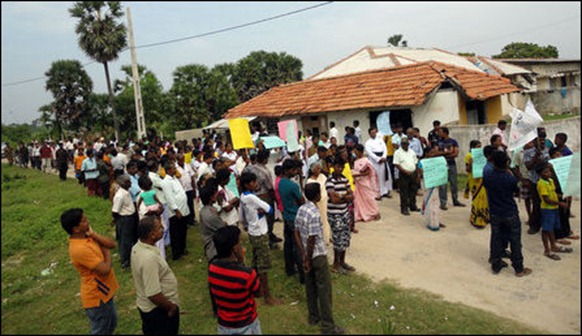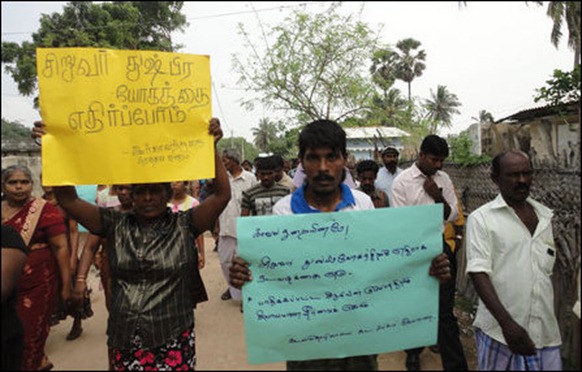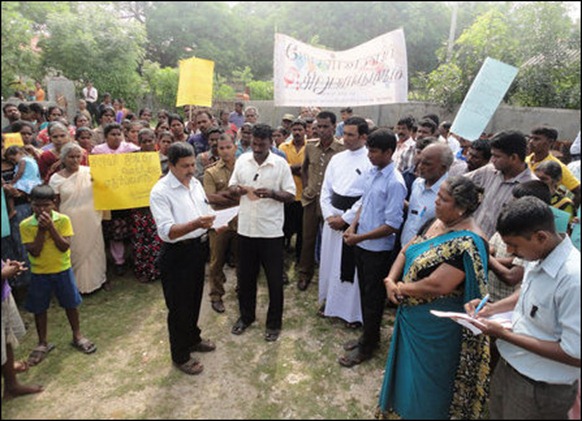 (For updates you can share with your friends, follow TNN on Facebook and Twitter )