A campaign group for human rights has criticised "tasteless" holiday accommodation built on the site of Sri Lanka's "killing fields".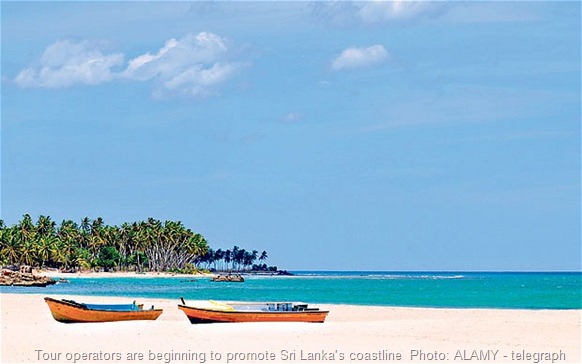 The lagoon of Nanthi Kadal, on the island's north coast, was, in 2009, the scene of atrocities in the Sri Lankan army's final push against the Tamil Tigers. Now the location, where the UN estimates tens of thousands of civilians were killed, is the setting for army-run holiday homes. One teak villa was opened by the president, Mahinda Rajapaksa, and his brother, the defence secretary.
"Enjoy a soothing holiday and the cool breeze of Nanthi Kadal lagoon," is how the three-bedroom property, Lagoon's Edge, is promoted on the resort's Facebook page. On its walls hang memorials to the civil war. A Sinhala language newspaper report describes it as where "thousands of war heroes, terrorists and others died".
"War tourism is all about presentation," said Fred Carver of Sri Lanka Campaign for Peace and Justice. "In Cambodia, for instance, the killing fields are presented by the victims. When done properly it can have a healing role but in this case it's all from the perspective of the victors, the Sri Lankan army.
"It's all about 'come and see where we killed Prabhakaran' [leader of the Tamil Tigers]. I can guarantee there'll be no mention of civilian casualties."
(For updates you can share with your friends, follow TNN on Facebook and Twitter )