Following decisions from the genocidal SL government in Colombo, the Zonal Director of Education in Ki'linochchi, Mr K Murukavel, has sent instructions to 103 Tamil schools in the four education circuits under him, asking the principals to commence teaching Sinhala as second language in grades 4 to 7 in the first phase and to proceed with the same to grades 8 and 9 in the second phase. The 'language instructors' are actually from the occupying SL military who come in military uniform to teach Sinhala language. The move breaches all norms of school education, teachers in Ki'linochchi said. In the schools of the island, English is the second language after mother tongue. Now the occupying military is teaching Sinhala as the second language to Tamil children.
The letter, dated 03 January 2013, has been copied to Provincial Director of Education, Deputy Director of Education and to the Circuit Education Officers of Karaichchi, Ka'ndaava'lai, Poonakari and Pazhai.
Of the 103 military instructors, only four are females.
No similar attempts have ever been made to teach Tamil as second language to the Sinhala students.
A tri-lingual policy has been advocated by the LLRC for the whole of the island as a solution to the national question. But, this recommendation surreptitiously aims at eventual Sinhalicisation, is the opinion of political observers watching the language policy of the genocidal state in Colombo over the last several decades.
What is happening in Vanni today proves beyond any doubt the ultimate intentions of the genocidal state, the observers said.
The LLRC-based language policy of the Sri Lankan state was inaugurated in January 2012 by India's former president Abdul Kalam, who eulogised it.
The current circular of the SL education department, together with the list of names of the Sinhala language instructors, follows: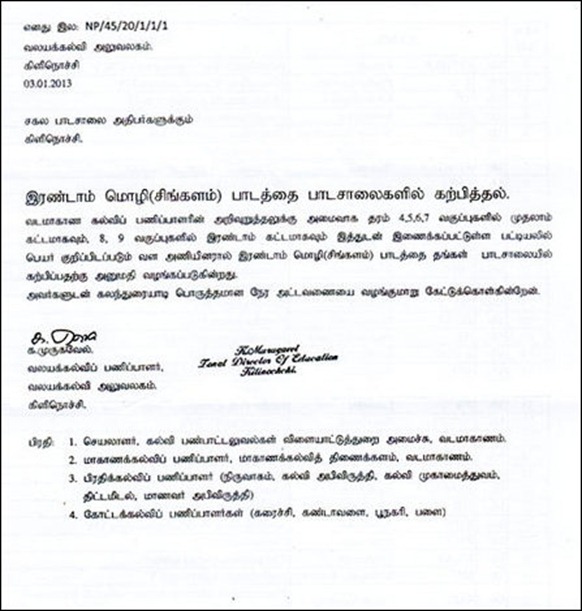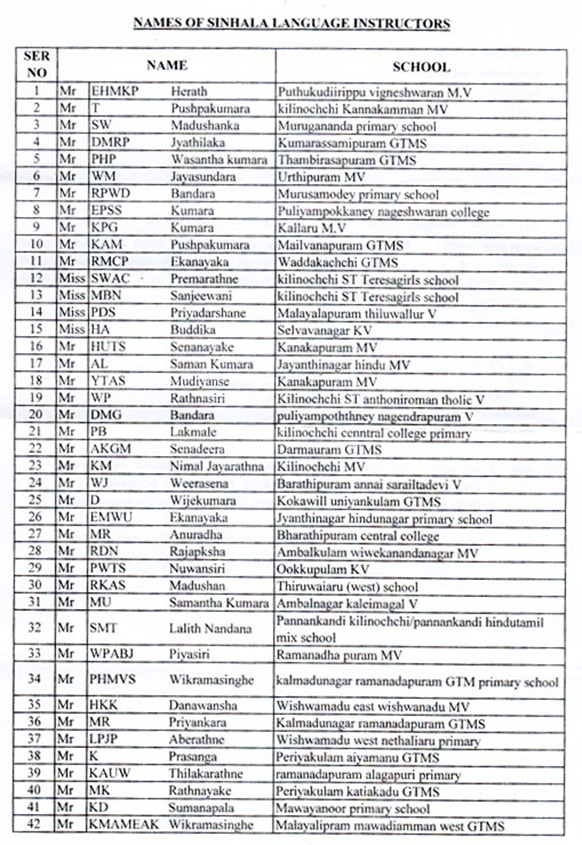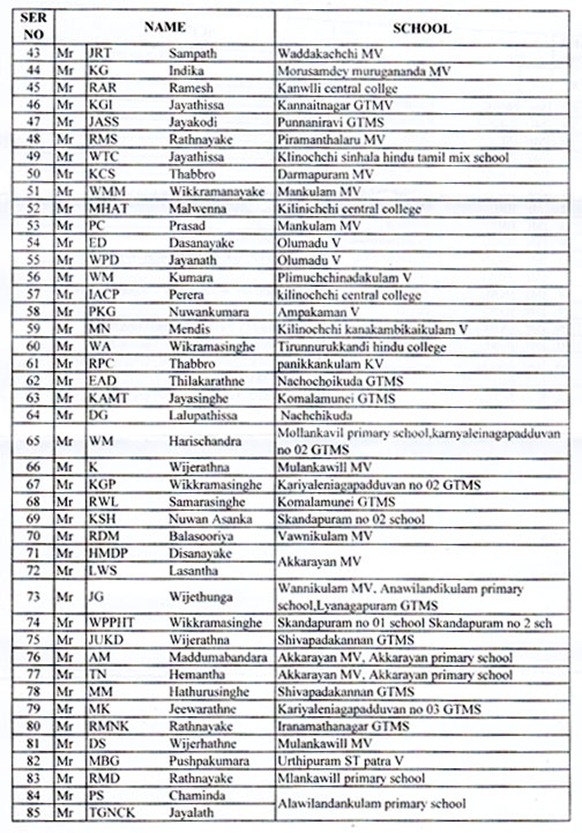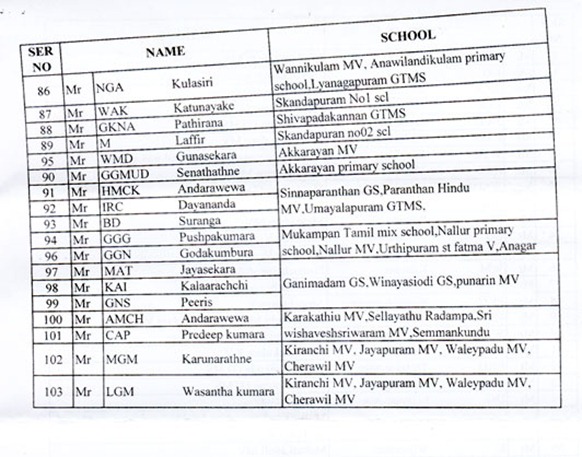 (For updates you can share with your friends, follow TNN on Facebook and Twitter )