The normalcy in the districts of Ampaa'rai and Batticaloa in the Eastern province has been severely disrupted due to heavy rain with strong winds. 300mm rain was recordered in the Ampaa'rai district on Friday and 230 mm rain in Batticaloa district, according to Meteorological sources. One fatality was registered at Poaratheevup-pattu in Batticaloa district. Totally, 78,467 persons have been affected in both the districts, officials said adding that 21 DS divisions in Ampaa'rai district and 14 DS divisions in Batticaloa district have been under water for several hours. 35 families were rescued from an entire village, Veaththuch-cheanai, that has been submerged in floods in Vellaave'li division of Batticaloa district. All transport from Batticaloa city to Paduvaankarai and Vaakarai regions has come to a standstill.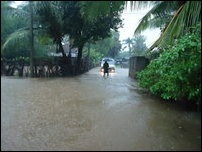 Thousands of acres of paddy crops awaiting harvest at any time have been submerged in flood water in the two districts.
The transport to the Vaakarai has been completely cut off due to the collapse of the Panichchangkea'ni Bridge that leads to Koa'ralaip-pattu North.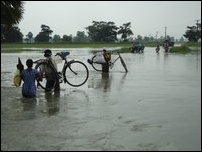 Reports further said that Chiththaa'ndi, Mu'rakkoddaangn-chenai and Maavadi-vempu villages in the Ea'raavoor-Chengkaladi DS division have been submerged in flood water.
Thousands of people have been displaced seeking refuge in houses belonging to their relatives and friends.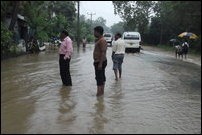 A vehicle was washed away by flood water while on its way to Anuradhapura at Black Bridge along Ma'ndoor-Vellaave'li Road Friday around 5:00 a.m.
Twenty four persons travelling in the vehicles were rescued and the vehicle was also recovered later.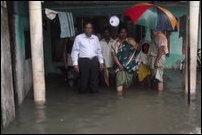 All roads that lead to Paduvaan-karai through Ka'luvaagnchik-kudi Bridge, Amplaanthu'rai Road, Vavu'na-theevu Bridge, Manmunai Road, Kiraan Bridge and Chanthive'lith-thu'rai remain closed due to the floods.
77 houses have been fully destroyed and 157 houses have sustained damage, according to the data registered so far, according to disaster management officials in both the districts.
More rain is expected in the coming days, according to disaster management officials in the East.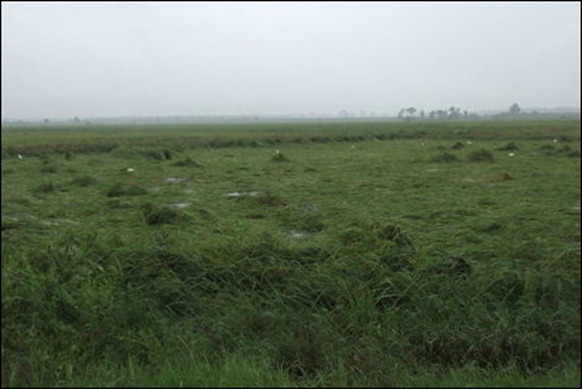 Food crops destroyed by torrential rain in Ampaa'rai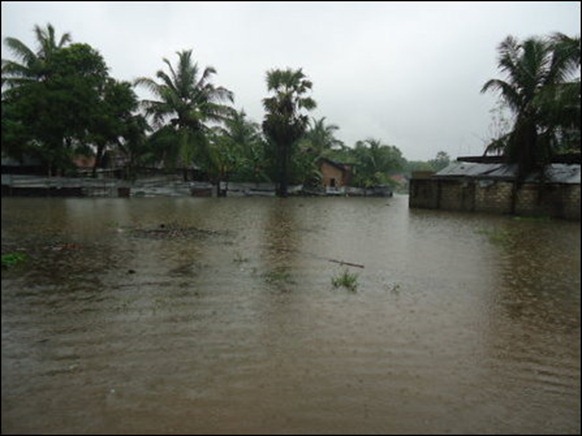 A village submerged in flood waters in Batticaloa
(For updates you can share with your friends, follow TNN on Facebook and Twitter )