Criticizing the United Nations, especially the Ban Ki Moon, Vijay Nambiar and Sir John Holmes trio for their complicity in the genocide of the Eezham Tamils owing to their calculated inaction, protests took place across different parts of India on Tuesday calling for punitive action to be taken against the three UN officials, besides pressing for a referendum among the Eezham Tamils and an independent international investigation to probe the charges of genocide against the Sri Lankan state. Demonstrations took place at Chennai, Koodangku'lam, Mumbai, Bangalore and New Delhi. Over 600 protestors outside the UNICEF office in Adayar, Chennai were taken into custody by the police and released later in the day.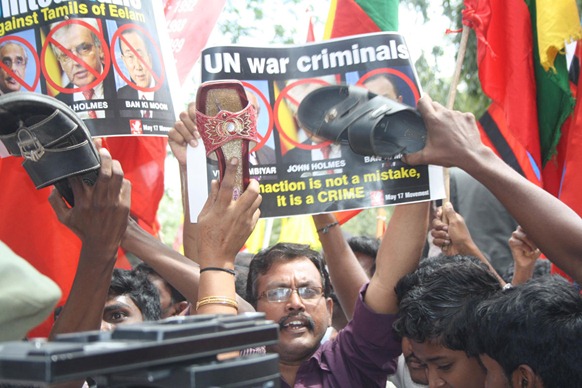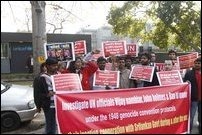 Protest in New Delhi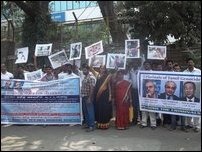 Protest in Mumbai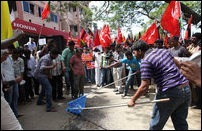 Protest in Chennai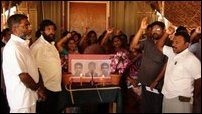 Protestors at Koodangku'lam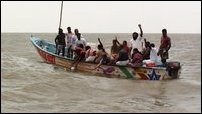 Koodangku'lam protestors going to sea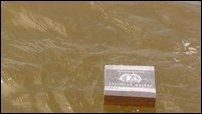 Symbolic drowning of UN by Koodangku'lam protestors
The protests were timed on the fourth anniversary of the demise of Murugathasan Varnakulasingham, an Eezham Tamil youth who had immolated himself in front of the United Nations Office at Geneva.
Protests were organized outside the UNICEF office located at Adayar, Chennai by the May 17th Movement. The protest was joined by over 30 political parties, including both Indian and Tamil Nadu based parties.
Shouting slogans against the three UN officials who watched over the genocide of the Eezham Tamils, the protestors demanded a referendum among the Eezham Tamils to arrive at a just political solution for the genocide affected nation. Likewise, they also emphasized that only an independent international investigation would suffice to probe Sri Lanka's crimes.
The protestors burnt a UN flag and over 600 of them were later taken into custody after attempting to enter the UNICEF office. They were released later in the day, sources from Chennai told TamilNet.
MDMK chief Vaiko, veteran Tamil activist Pazha Nedumaran, Jawahirullah, MLA from the TMMK and other leaders went to meet officials in the UNICEF to explain the demands of the protestors.
Later in the evening, a light was lit by the MDMK in Chennai in the memory of Murugathasan Varnakulasingham.
In Koodangku'lam, where people have been on a continuous protest against the Indian government's nuclear project, hundreds of activists and common people staged a protest demanding action against the erring UN officials.
The protestors there also took to the sea in boats to symbolically drown a cardboard "United Nothings", to criticize the impotence of the UN as it exists now.
Writing from Koodangku'lam, S.P. Udayakumar, who is leading the People's Movement Against Nuclear Energy, said of the UN trio, "These men should be held accountable for all the various crimes and tried in an international tribune along with the Rajapakse brothers and their accomplices. It is high time we, the peoples of the United Nations, retook the important organization and made it effective for the poor, weak and marginalized."
Tamils and solidarity groups also protested outside UN offices in Mumbai, Bangalore and New Delhi.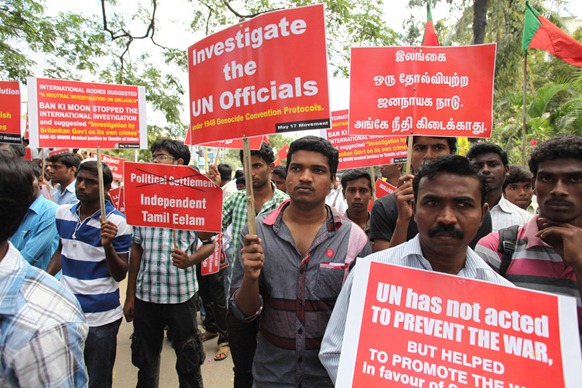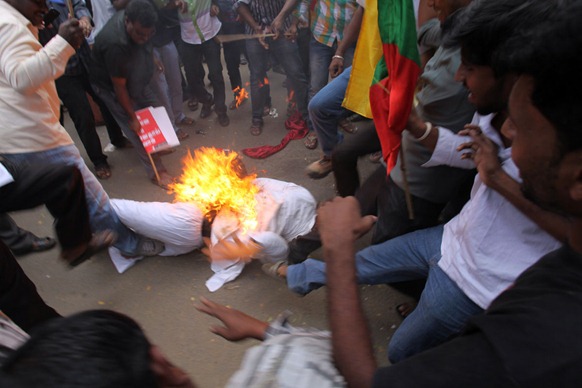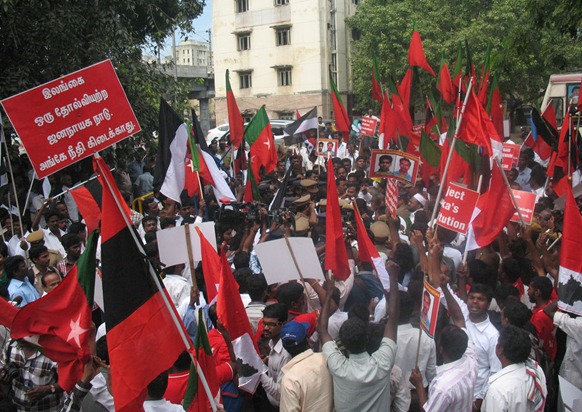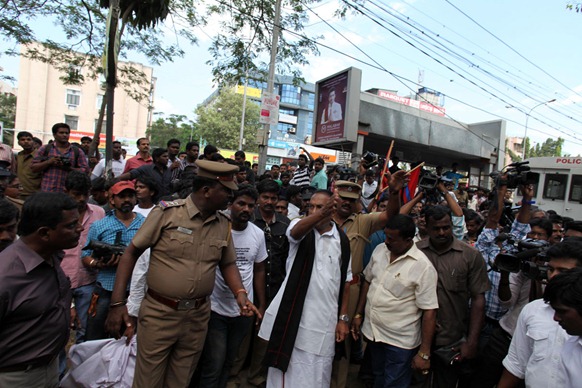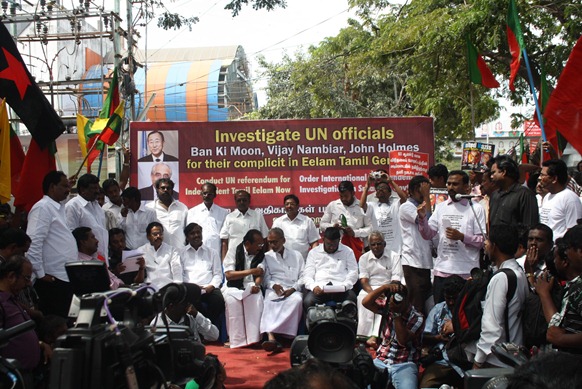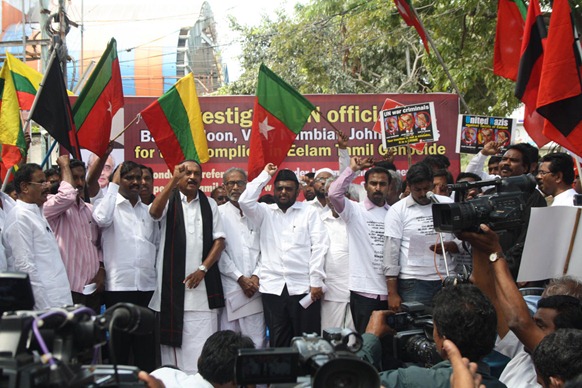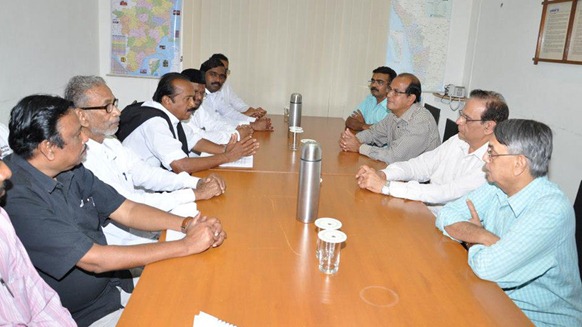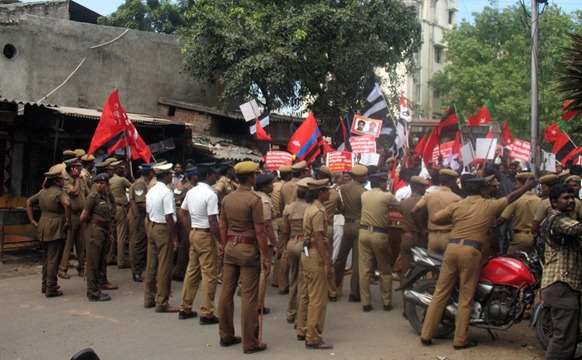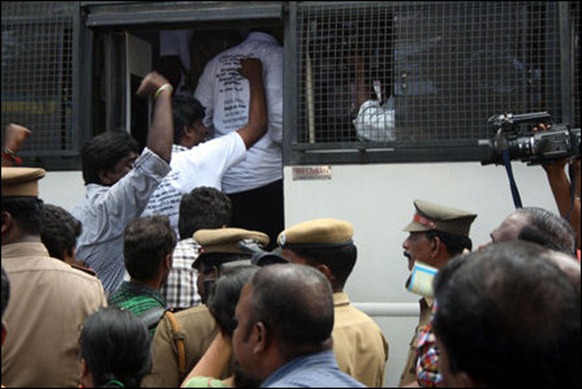 (For updates you can share with your friends, follow TNN on Facebook and Twitter )