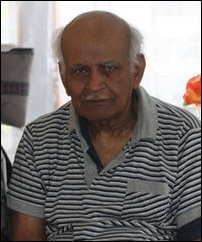 Addressing the US President Barack Obama on Sunday, the Tamil Action Front (TAF) in New Zealand in a press statement said, "Nothing tangible was done by your administration with regard to the on-going genocide in Sri Lanka in your first term. We hope you will now take meaningful effective measures to save the Tamils from genocide." The stand taken by the NZ Tamils in directly accusing and addressing the US Administration is a significant development in the diaspora, resulting from a long frustration in the 'looking upon' polity hitherto followed, political observers said. The TAF statement, signed by its coordinator Mr A. Theva Rajan, demanded the US Administration to come out with a resolution at Geneva to create a structure with powers that could redeem and preserve the territoriality of Tamils and could save them from the on-going genocide.
Measures superseding the constitution of the genocidal State only could stop the genocide, the TAF statement argued.
The statement drew the attention of Mr Obama to the special report on "Preventing Genocide," prepared by Madeline Albright and handed over to him when he had assumed office for the first time.
The Albright report emphasised on the need to nib in the bud any attempt at genocide and said that this would require the President to muster political will that had too often been lacking in the past.
"We have a duty to find the answer before the vow of 'never again' is once again betrayed," the TAF statement cited the Albright report.
The TAF statement also reminded the US Administration of its earlier measures during the crisis of East Timor, i.e., the appointment of a tough special diplomat to halt Indonesian military oppression, and demanded action in similar lines to remove the SL military rule in the North and East.
PDF: New Zealand Tamil Action Front letter to US President Barack Obama
(For updates you can share with your friends, follow TNN on Facebook and Twitter )