At the initiative from the Japanese Government, an independently formed group of countries, including Bangladesh, Nigeria, Romania, and Sri Lanka naming the effort as "Observation Project," paid a visit to Sri Lanka in December 2012, and presented a "report" to UN Secretary General, Ban Ki Moon, containing the group's assessment on Sri Lanka's post-war issues, Inner City Press reported. Japan's Permanent Representative Tsuneo Nishida, presented the "Report" in a closed meeting where reporters were not allowed.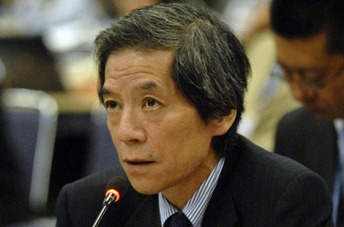 Attending the meeting for the UN, along with Ban, were Department of Political Affairs officials Oscar Fernandez Taranco and Hitoki Den, ICP said.
ICP questioned Ban's decision to participate and accept the group's report, one month before Sri Lanka's post-war conduct is a matter for discussion at the UN Human Rights Council in Geneva.
Accompanying Sri Lanka's Kohona and Japan's Nishida were Permanent Representatives Abulkalam Abdul Momen of Bangladesh and Simona Mirela Miculescu of Romania and Usman Sarka, Deputy Permanent Representative of Nigeria. There was also a non-diplomat from Colombia University, ICP report said.
ICP also questioned if Ban would hold such a meeting with Syria's Permanent Representative Bashar Ja'afari and four other supportive Permanent Representatives, who could certainly be found and said the answer would appear to be "no." What was then the reason to have one for Sri Lanka, ICP asked.
Quoting from a memo issued by the UN on the meeting, "The Secretary-General recognised the important steps taken by the Government of Sri Lanka since the end of the conflict and strongly underlined the need to address the remaining challenges, particularly on issues relating to reconciliation and accountability," Matthew Lee (ICP) questioned, "[t]hen why does Ban, nearly four years on, still insist on a "national" process that clear has not worked?"
Another Japanese, Yukio Takasu, the 2009 President of the UN Security Council (UNSC) on the critical month of February 2009, was one of the key UN officials who allegedly prevented Sri Lanka from being dragged into the UNSC for the unfolding mass scale killings in Mu'l'livaaykkaal, public statements made by UN officials during media stakes have previously revealed.
(For updates you can share with your friends, follow TNN on Facebook and Twitter )