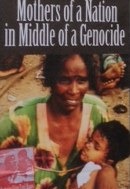 Seeking to inform the British public on the sexual abuse perpetrated on Tamil women by the Sri Lankan state forces, Tamil women activists in the UK began a campaign on International Women's Day, from the Boudica statue in Westminster, London, which is an important cultural symbol in British history. "The systematic sexual violence against Tamil women by the Sri Lankan state is not cases of individual human rights violations but part of an intended genocide to break the Eezham Tamil nation. This is a structural problem in unitary Sri Lanka and the International Community should recognize that only in an independent Tamil Eelam, Tamil women can aspire for a life with dignity and safety," Bairavi Ratnabal, second generation Eezham Tamil youth activist told TamilNet.
The women activists also urged the British government to stop deportation of Tamil asylum seekers even after mounting evidence of them being tortured and abused by Sri Lankan forces, sources told.
Despite rains in London, the protestors carried out their campaign to the British public by distributing leaflets near the Boudica statue.
The choice of the location by the women activists is significant for the symbolic importance that the statue of Boudica holds in British history.
Boudica was a Queen of the native Iceni tribe in first century Britain prior to its annexation by the Roman Empire. When she resisted the takeover of her territory by the Romans, Boudica was tortured and her two daughters were raped.
Later, Boudica raised an army from her tribe and other allying tribes and waged several successful wars against the Romans.
While the Iceni were eventually defeated and the death of Boudica was shrouded in mystery, her legend was resurrected during the English renaissance and Boudica was held as a symbol of English power.
Even in the modern age, several books, poems and films have been made around the legend of Boudica.
(For updates you can share with your friends, follow TNN on Facebook and Twitter )