The Tamil Nadu student protests against the pro-LLRC US resolution being tabled at Geneva has intensified in all major towns and cities even despite attempts by certain sections of the Indian media and certain political elements to twist the purpose of the protest, Thanjavur based sources told TamilNet. A protest involving over 5000 students took place on Wednesday at Thanjavur, a city of great historical and cultural importance to Tamils. Speaking to TamilNet, the sources said that while the student protests across Tamil Nadu were all about rejecting the US resolution as it did not meet any of the just expectations of the Eezham Tamils, some sections of the media and political circles were trying to give a false image that the students were urging India to support this hollow resolution.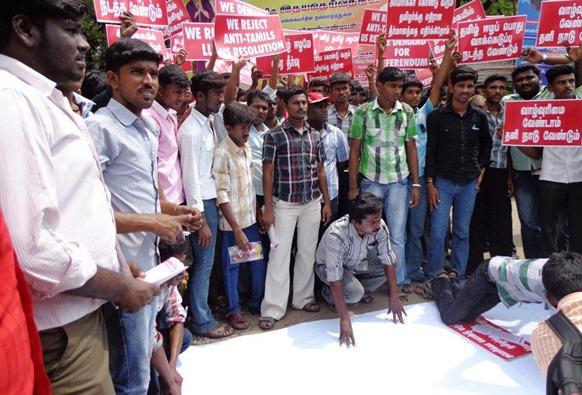 The protesters were pressing New Delhi to come out with an alternative resolution to the US tabled one with absolute measures against the genocidal State of Sri Lanka. The protests were equally against the attitude of the government in New Delhi as they were against the empty resolution tabled by the USA. The effigies of Indian PM Manmohan Singh were also burnt in some of the protests.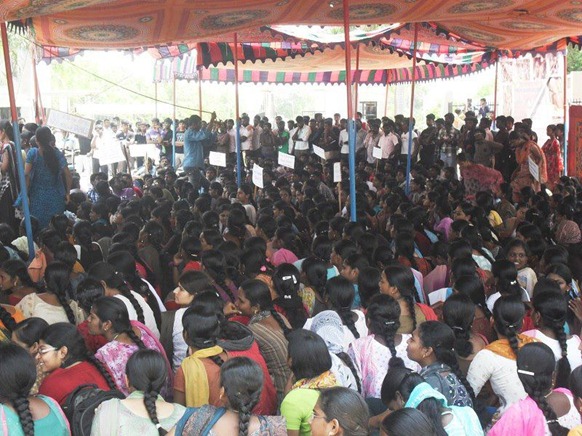 Trichy
The US resolution was burnt by students in Thirunelveali and Chithamparam on Wednesday.
On Thursday, this was repeated by hundreds of activists in Koodangku'lam, where people have been on a continuous protest against the Indian government's nuclear project.
The people of Koodangku'lam, including the aged, women and children, have also undertaken an one-day fast on Thursday demanding a just political solution to the Eezham Tamils.
Protest at Idinthakarai
In a solidarity statement sent to the protesting students, S.P. Udayakumar, who is leading the protests in Koodangku'lam, said that "The American resolution is asking the murderer to be the policeman. It is asking for just food and clothing to be given to the slaves who are fighting for freedom. It is asking a nation who has lost more than one and a half lakh of their people to accept that they have committed crimes too. Therefore, we refuse to accept the American resolution."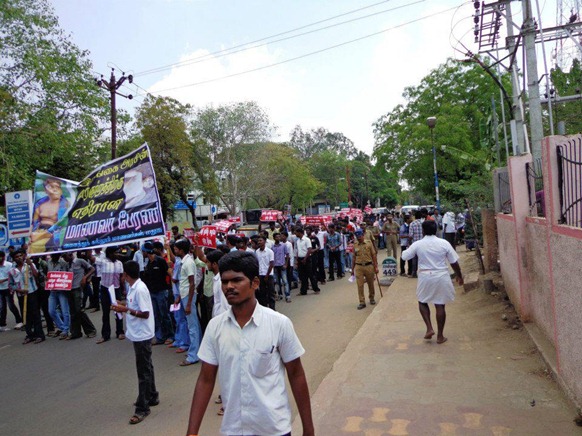 Mathurai
The protests are now staged, mostly by the university and university college students as the high school students are writing pre university examinations. The student participation is likely to escalate in the coming days.
More than 1000 students have protested in Madurai on Thursday. The protests in Madurai involved a large participation of female students. Sources also reported that the Sri Lankan flag was burnt and that there was an attempt to ghereao the post-office.
Student activists have also faced arrests and temporary detentions at several towns.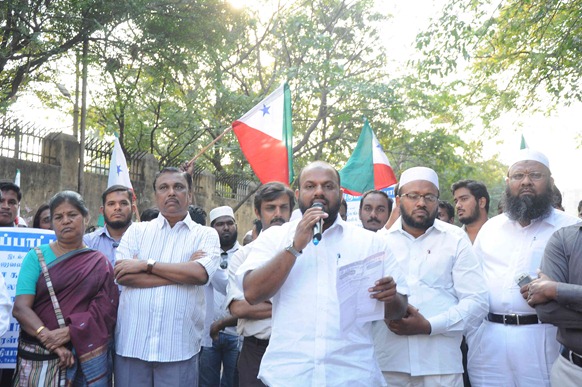 Protest by Popular Front of India, Chennai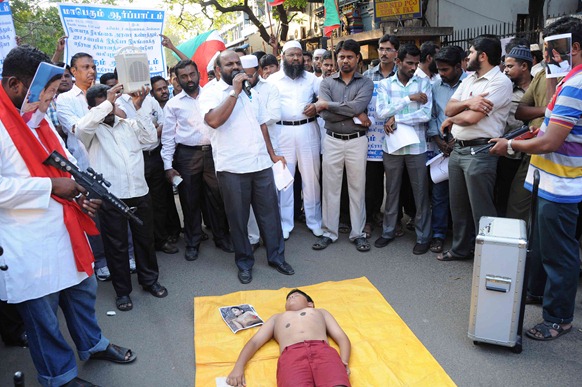 Protest by Popular Front of India, Chennai
Likewise, a protest by the Popular Front of India, an Indian Muslim political organization, outside the collector's office in Chennai on Wednesday, called for India to bring a strong resolution against the genocidal Sri Lankan state.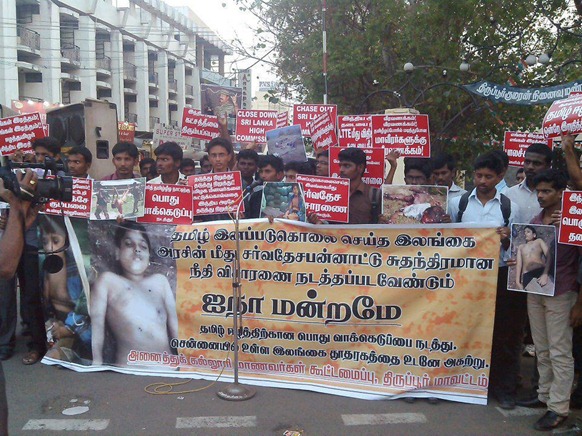 Thiruppoor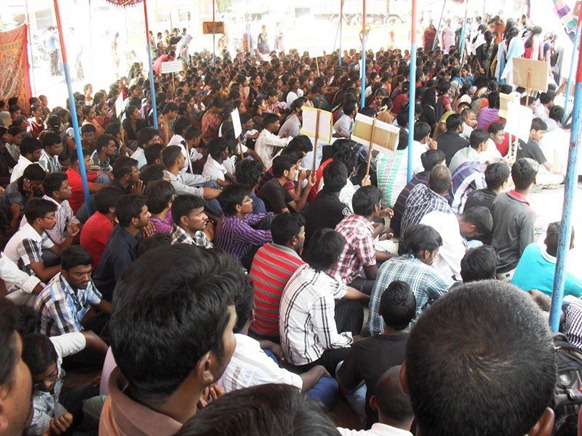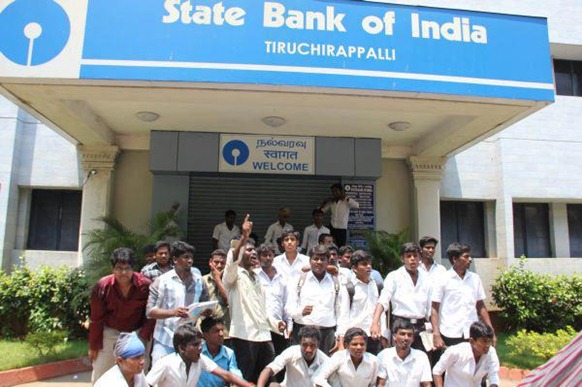 Trichy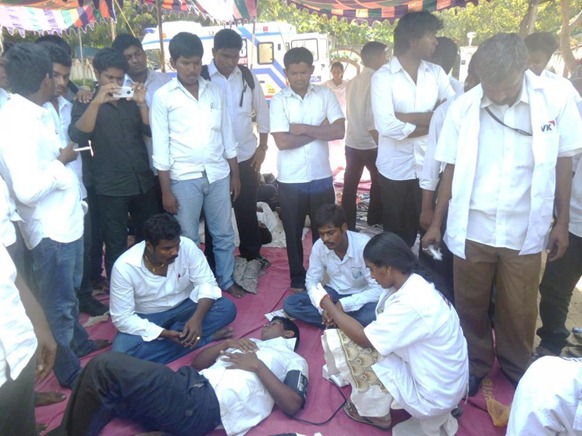 Chennai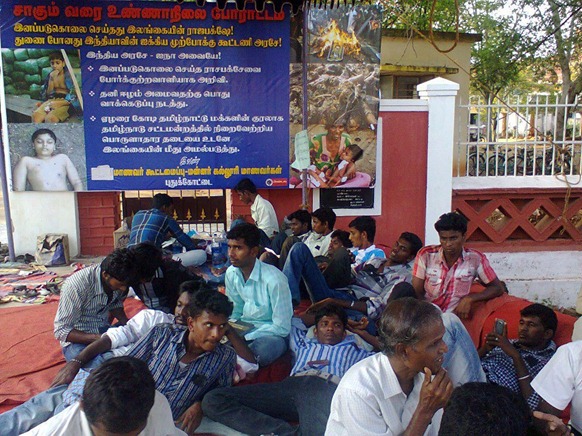 Puthukkoaddai
(For updates you can share with your friends, follow TNN on Facebook and Twitter )