Articulating right demands and slogans in Genocide Remembrance events is crucial at a time when the Eezham Tamils in their homeland are barred from even silently mourning their heroes and civilians who sacrificed their lives in the culmination of the genocidal war at Mu'l'li-vaaykkaal, said a Tamil political activist from Jaffna commenting on the slogans used by protestors at the May 19 event at Marina beach in Chennai. Civil society activists, artists, political leaders and ordinary people had participated a mass gathering near the Kannagi statue in the honour of those Eezham Tamils who perished in Sri Lanka's genocidal war despite dissuasion by the police. Speaking to TamilNet from the gathering, Umar, an activist from the May 17 criticized the failure of UN in preventing the genocide, stating that Sri Lanka must be hauled in the UNSC.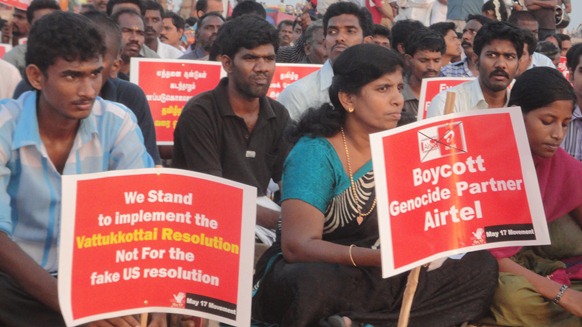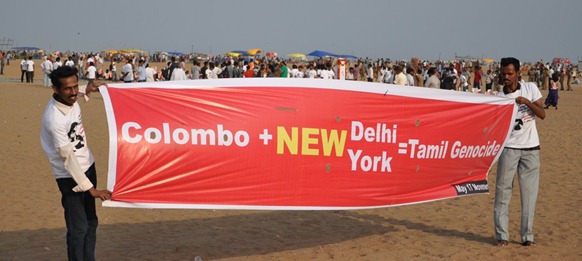 "It is also because of the US operated UN that the Eezham Tamil nation faced the genocide in May 2009. Likewise, the UNHRC has shown repeatedly that it is impotent to address the root cause of the problem and frame a political solution on the basis of Eezham Tamil nationhood. Therefore, if the US and the UN are really sincere, they should take up the case of Tamil genocide by Sri Lanka in the UN Security Council." Mr. Umar said.
The gathering also saw the participation of MDMK leader Vaiko, Tamizhaga Vaazhvurimai Katchi leader Velmurugan, trade union leader Vellaiyan, Aanoor Jegatheesan from the Thanthai Periyar Dravida Kazhagam, Tapasi Kumaran from the Dravidar Viduthalai Kazhagam, and others.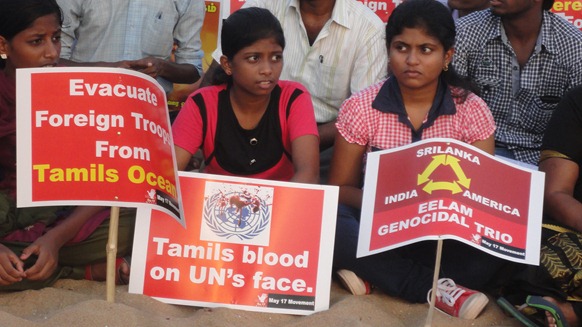 The activists who attended also took an oath to launch protests against Indian companies investing in Sri Lanka, calling for investigation on Indian officials involved in war, boycott Indian national parties like Congress, BJP and CPM that support unitary Sri Lanka, and also to expose those Indian media that cover up the nature of Sri Lanka's crimes.
The Remembrance event was organized by the May 17 Movement.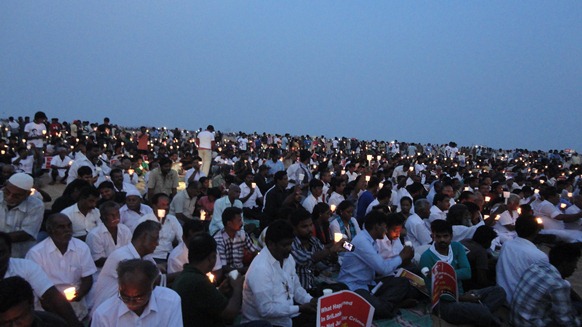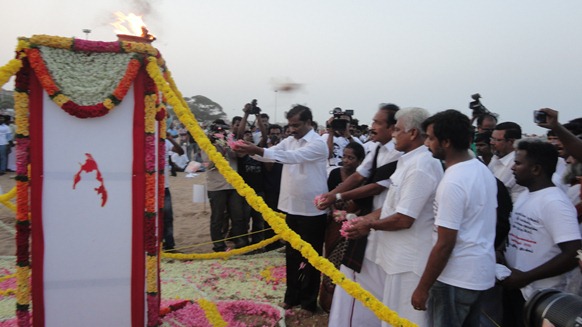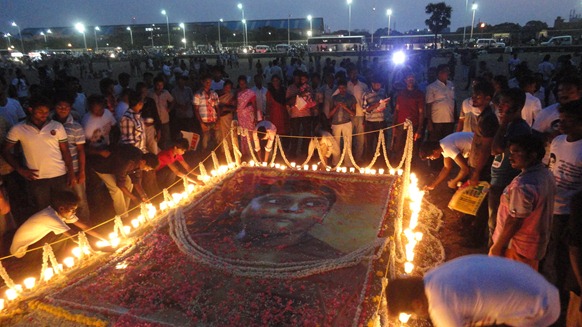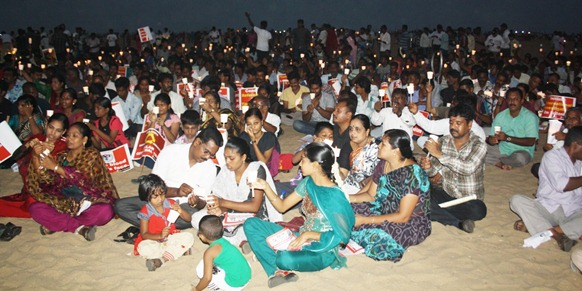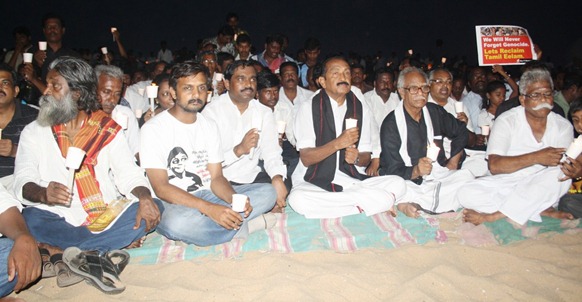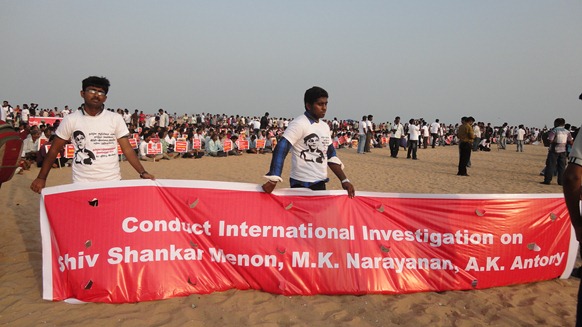 (For updates you can share with your friends, follow TNN on Facebook and Twitter )