Hundreds of Eezham Tamils from the UK gathered near the cricket stadium in Cardiff on Thursday to protest the presence of the Sri Lankan cricket team on British soil, urging the UK for a complete boycott of sporting and cultural ties with the genocide-accused Sri Lankan state. This mass protest follows on the heels of a violent incident near the Oval stadium on Monday, where dozens of Tamil activists protesting on the occasion of the Sri Lanka-Australia cricket match were brutally attacked by Sinhala mobs.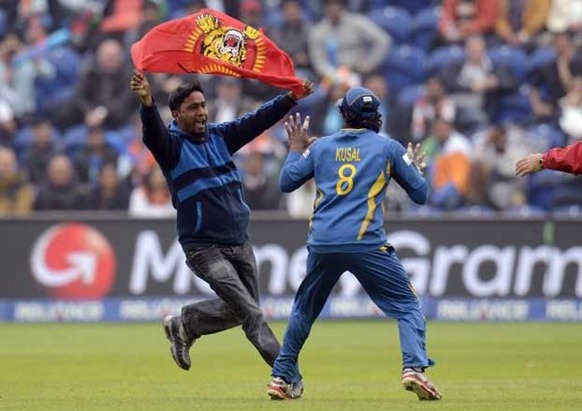 [Photo courtesy: Philip Brown / Reuters]
In the protest in Cardiff, British Tamil youth also reportedly ran through the cricket grounds holding the Tamil Eelam national flag. Owing to Tamils joining the Cardiff protest in large numbers, the British police maintained a large presence.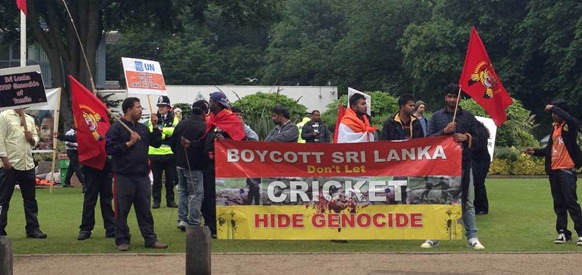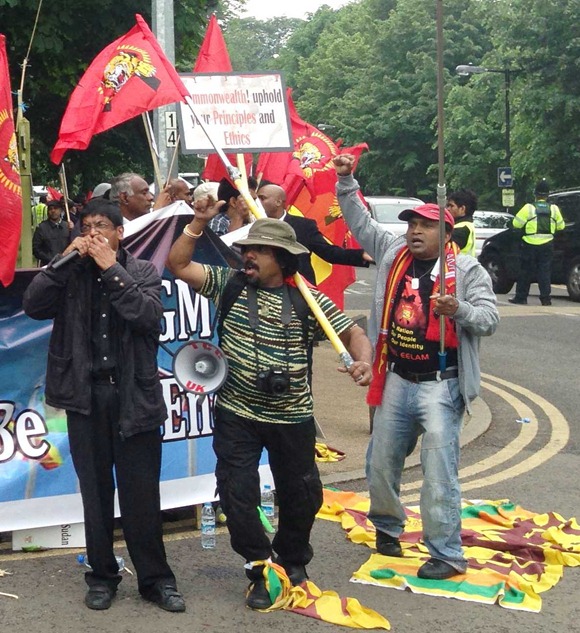 [Photo: TamilNet]
The Cardiff protests in the wake of the India-Sri Lanka cricket match also saw some minor clashes between Tamils and Sinhalese on Thursday. Sources said that this was largely owing to the latter provoking the Tamils with vulgar abuses.
The earlier protest in Oval stadium saw the elderly, women and children being attacked and harassed by Sinhala cricket fans who were leaving the match.
The attacks on peaceful protestors on Monday was strongly condemned by several Tamil student, youth and grassroots organizations.
Sources from Cardiff say that the crowds in the Tamil side, which was around 500 when the protest started, have been swelling over time.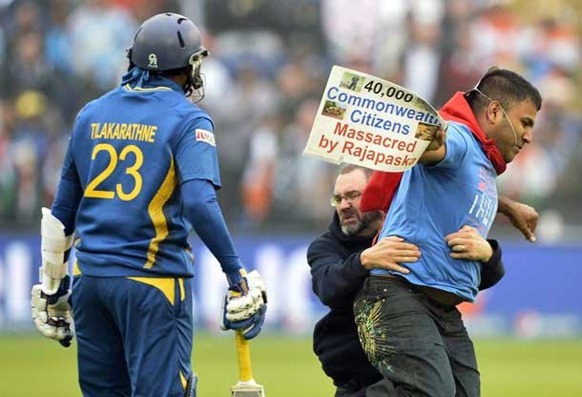 [Photo courtesy: Adrian Dennis / AFP]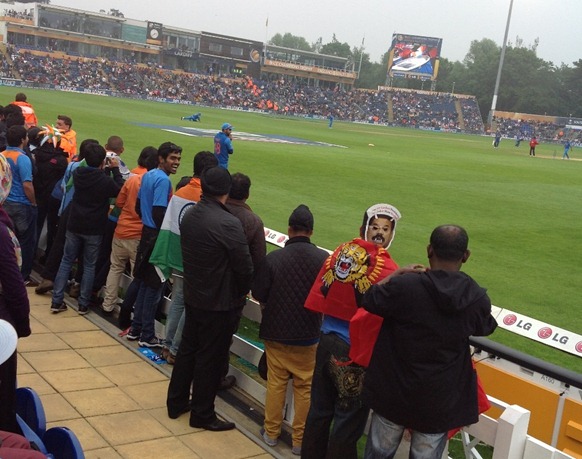 [Photo: TamilNet]
[Photo: TamilNet]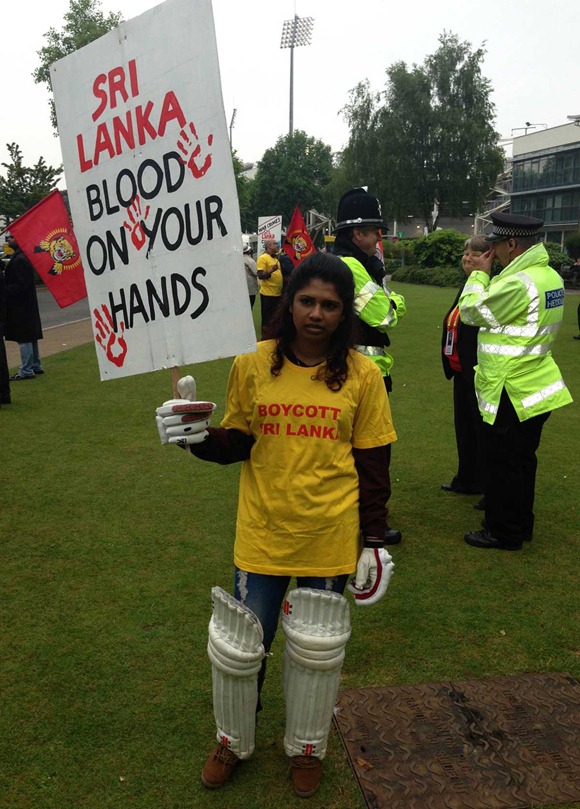 [Photo: TamilNet]
(For updates you can share with your friends, follow TNN on Facebook and Twitter )