35-year-old Senthilkumaran Ratnasingam, who immolated himself in front of the UN office at Geneva on Thursday had recorded a video message in the cell phone which was in his possession. The message has come out on Monday after the Switzerland police handed over the phone to the family. In his message Senthilkumaran called for a mass people's struggle to achieve an independent Tamil Eelam. "That is why I am sacrificing my life," the message said.
Text of the message: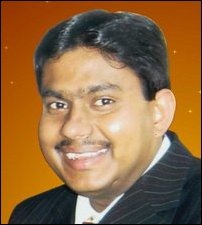 "I am standing in front of the United Nations at Geneva. All our people should get together and take part in all [the protests]. With that call, I am about to sacrifice my life by setting fire to myself. That is what I want to tell you. After this [ I expect] you should win Tamils rights. Our people need a separate state. That is why I am sacrificing my life. I am taking farewell with the hope that you will also look after my children. […] Tamils' yearn for Tamil Eelam. We should have our own independent state. What I would like to convey to all Tamils is that you should all come together to win your rights. On 16th, there is a gathering. You should support that. And then on 30th there is another mass gathering on 30th. My sincere plea to you all is that you should come forward to win your rights. Also take care of my children like your own children. Thank you. Va'nakkam."
* * *
Senthilkumaran was a regular participant in all the protests since he came to Switzerland, his friends said.
While the past genocide and the on-going structural genocide against Eezham Tamils committed by the Sri Lankan State are still not even recognized by the UN, the UN Human Rights chief Ms. Navi Pillay coming out with a statement calling the LTTE brutal and asking the diaspora not to glorify it, has created much resentment in the diaspora.
On August 26th, Norwegian Ambassador for Sri Lanka Ms Grete Løchen, speaking at a development conference in Oslo, convened by the Oslo University, said that "The Diaspora has to be strategic and conscious in its actions and public statements regarding calls for reconciliation and political solution, by avoiding feeding into the rhetoric of the current government that the Diaspora is still working for Eezham."
Switzerland and Norway, at the behest of the USA and the West, are now actively involved in a South Africa-based initiative. The process harps on a formula "label-less" for Tamils, but explicitly positive for the genocidal State of Sri Lanka in upholding its unity and integrity and in the imposition of its identity on Eezham Tamils, informed circles said.
(For updates you can share with your friends, follow TNN on Facebook and Twitter )