Spain's top criminal court has decided to hear a case brought by Tibetan rights activists who allege that China's former President Hu Jintao committed genocide in Tibet. Judges ruled that they were competent to handle the case because one of the activists, Tibetan monk Thubten Wangchen, is a Spanish citizen, BBC reported.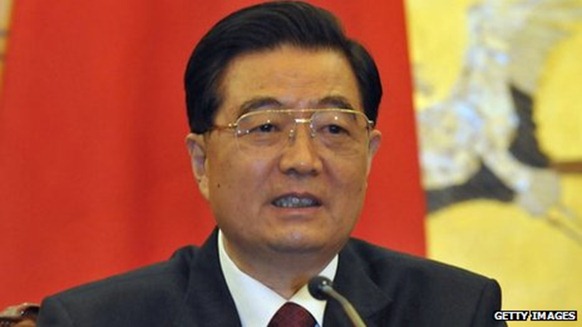 The ruling by the Spanish National Court on Wednesday came in response to an appeal against an earlier decision to shelve the lawsuit against Hu.
The lawsuit against Hu Jintao the Madrid-based Tibetan Support Committee alleges that as Communist leader in the region he was ultimately responsible for actions "aimed at eliminating the uniqueness and existence of Tibet as a country, imposing martial law, carrying out forced deportations, mass sterilisation campaigns, torture of dissidents," according to the BBC report.
The Spanish legal system recognizes the universal justice principle, under which genocide or war-crimes suspects can be put on trial outside their home country, but Spanish law requires that any case brought forward must directly involve Spain or a citizen or resident of Spain.
The Washington-based International Campaign for Tibet (ICT) described the court's decision as "significant."
"This verdict sends a strong signal to the Chinese leadership and is a significant development in seeking accountability at the highest levels in China for the Communist Party leadership's failed policies in Tibet," said Bhuchung Tsering, ICT's interim president.
But China on Friday slammed the Spanish court's ruling, calling the move an attempt to "attack the Chinese government and sabotage friendly relations between China and [Spain]."
When Thubten Wangchen was 4 years old, his mother died in a Chinese work camp. She was pregnant at the time, and according to Mr. Wangchen, the Chinese were rounding up pregnant women and working them to death.
"That was their way of limiting the Tibetan population," says Wangchen, a Tibetan refugee who has lived in Spain for 24 years.
Since the Chinese invaded Tibet in 1950, hundreds of thousands of Tibetans have been killed, arbitrarily imprisoned, or forced to flee their country. But when the victims of what some call genocide finally get their day in court, it probably won't be in China. Instead, Spain – which is conducting a judicial investigation on the issue – is likely to hold the first trial.
Similar probes supported by universal jurisdiction, have long been exercised in Spain by the mercurial Judge Baltasar Garzón, whose case against Chilean General Augusto Pinochet in 1998 helped lead to the undoing of amnesties that had protected dictators.
Argentina might also become a suitable forum to bring charges against alleged war criminals in other parts of the world hiding behind the cover of diplomatic immunity, or by keeping UN silent using the support of other rights violator nations. Cases of torture, murder and disappearance of Franco's political opponents during Spain's Civil War between 1936 and 1939 was also litigated in Argentina.
(For updates you can share with your friends, follow TNN on Facebook and Twitter )