India has refused visa to Callum Macrae, the Channel-4 documentary maker, who produced a series of video documentaries exposing the war-crimes committed by the Sri Lankan military during the war on the Tamil people in Vanni where, according to UN estimates, the Petrie Report, more than 70,000 Tamil civilians were killed in 2009 alone. Macrae was planning to fly out on November 6 for a screening of the latest documentary in Delhi. The video contained footage showing LTTE TV anchor-actor Isaippiriya's capture during the last phase of the Lankan war. Still images released earlier showed Isaippiriya was bound, tortured and shot naked, and experts alleged that she was severely raped in custody before being shot by the Sri Lankan soldiers.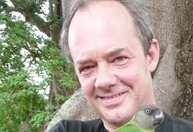 "I know that the war crimes and crimes against humanity committed in the last few months of the civil war in Sri Lanka are a matter of considerable concern to the government in India. And I am at a loss to understand why they are giving the impression they want to prevent me coming over to talk about my film and the evidence that we have been gathering for more than three years," Macrae was quoted as saying in a report in Times of India.
Minister of state for external affairs E Ahamed told TOI he didn't interfere in granting visas. "There are set protocols, and the visa officer has to take a call."
While India's Prime Minister Manmohan Singh is delaying announcement of his possible intended participation in the Commonwealth meeting in Colombo, Senator Hugh Segal, Canada's envoy to the Commonwealth, exclaimed that the Commonwealth Secretariat headed by an Indian diplomat was acting "as a 'shill'" for Sri Lanka's government.
Macrae said he applied for the visa in February to attend a pre-launch press conference on the documentary.
Macrae said Sri Lanka has been trying to systematically prevent screening of his documentary, 'No Fire Zone: The Killing Fields of Sri Lanka'.
"They protested over screenings in the UN and the European Union. In Malaysia, they are accused of putting pressure on the government to stop a screening organised by the Human Rights NGO Pusat Komas in Kuala Lumpur. Indeed when the screening went ahead it was raided by between 30 and 40 members of the Censorship Board and the police. They did not manage to stop the screening, but they arrested the organizers and one of them, a brave young woman called Lena Hendry, is now awaiting trial and could face a maximum of three years in jail," the film-maker said, according to TOI.
Macrae's team was nominated for the Nobel Peace Prize last year.
(For updates you can share with your friends, follow TNN on Facebook and Twitter )