Demanding to witness their plight in person, hundreds of kith and kin of missing persons took to the venue in Jaffna on Friday when the visiting British Prime Minister David Camaron was scheduled to meet with Northern Provincial Council (NPC) Chief Minister CV Wigneswaran and R. Sampanthan of the TNA at Jaffna Public Library. British PM David Cameron was taken to the meeting without the possibility of even witnessing the mothers and the family members who were carrying the photographs of their loved ones.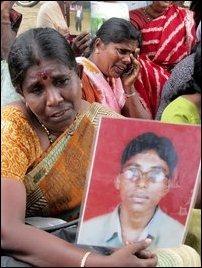 SL police commandos put a barrier with military vehicle across the main entry route blocking the families from reaching Jaffna Library while a group 50 persons brought by the SL military staged a protest against Channel-4 near the entrance to the Jaffna Public Library.
Provoked by the injustice committed by the SL police, the peaceful protestors, numbering around 800, forced themselves across the barrier to reach the entrance of the Public Library.
The Sri Lankan riot control police commandos attacked the mothers, catholic priests, Tamil National Peoples Front (TNPF) leaders and the NPC members.
At the end, the families of the missing people managed to reach the media team and the personal secretary of the visiting British PM.
R. Sampanthan of TNA, who attempted to avoid the people, was confronted by the protestors and was taken away through the backdoor of the Jaffna Public Library. The protestors were demanding the NPC CM to come and meet them at the protest site.
The people emotionally embraced the Channel 4 team that was present at the site.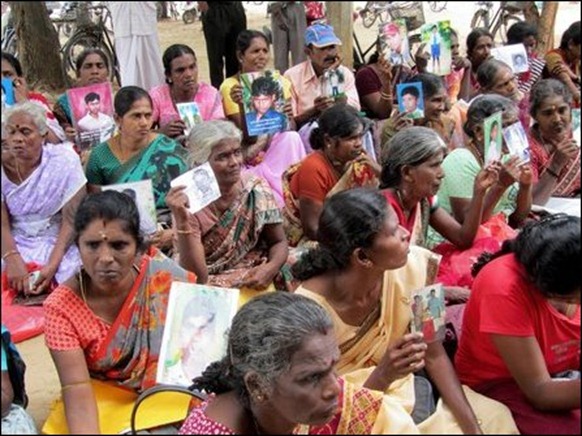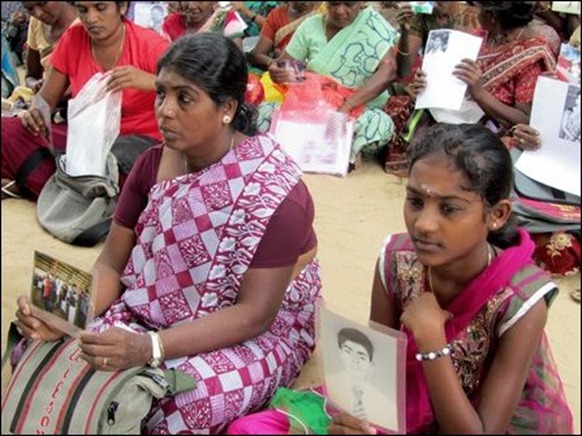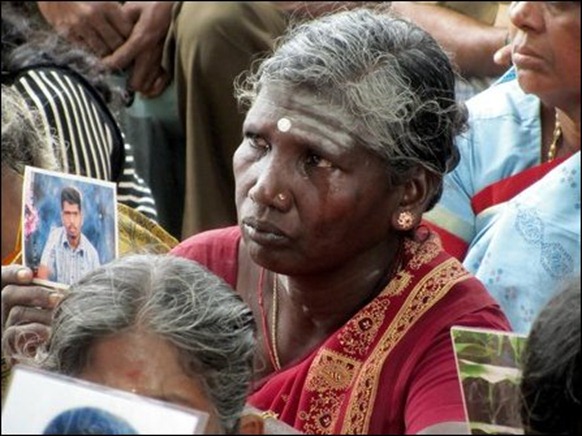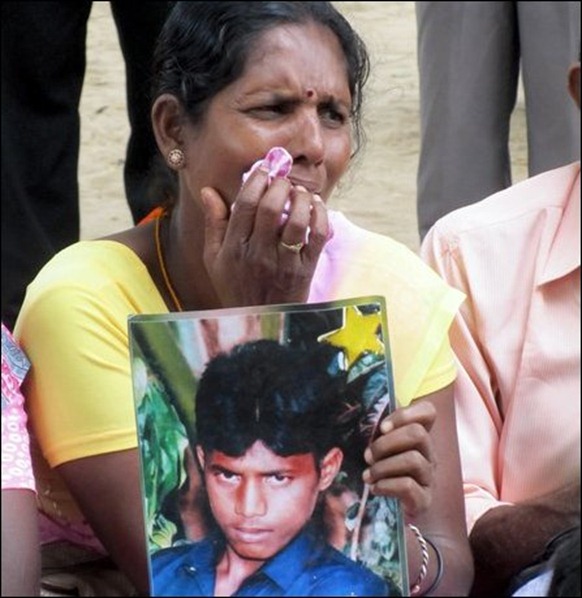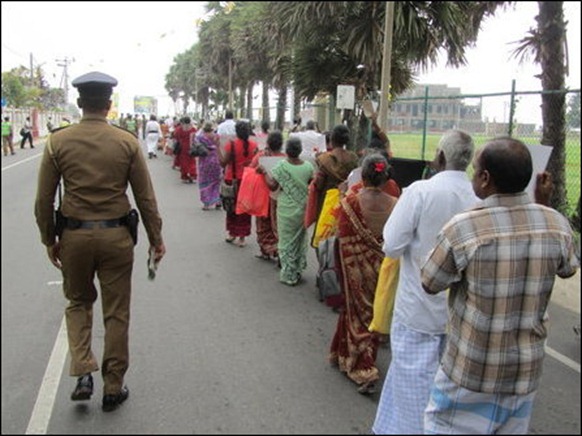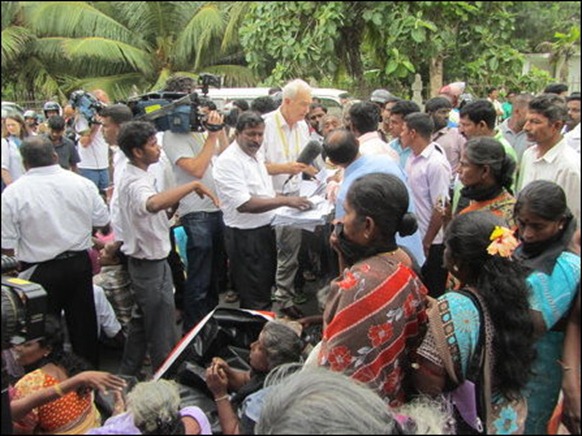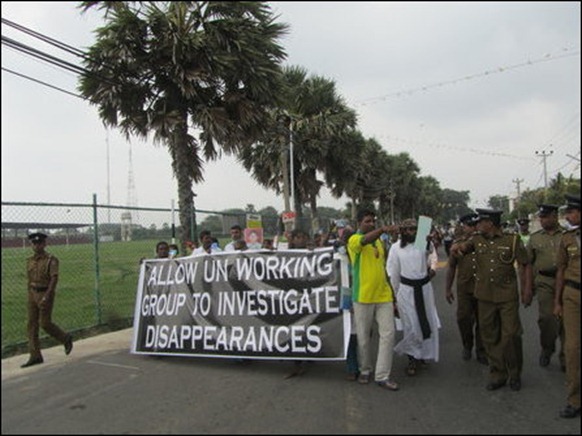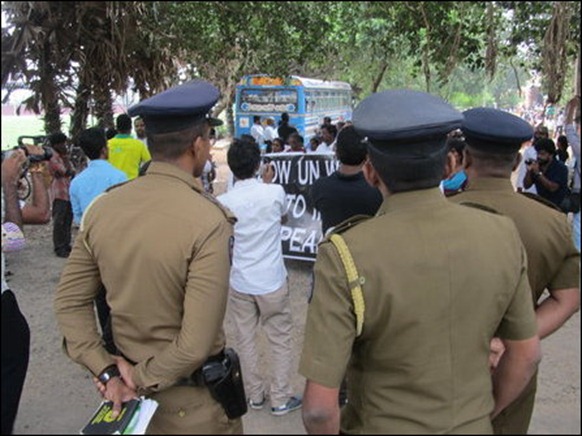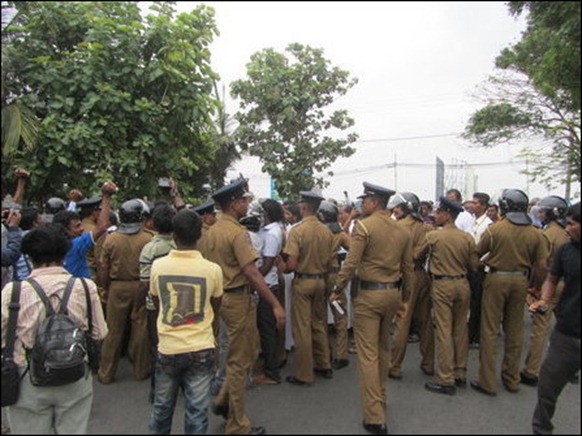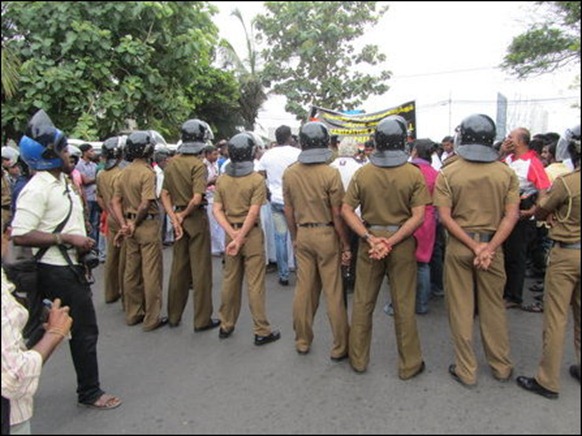 (For updates you can share with your friends, follow TNN on Facebook and Twitter )