Facebook provided a much needed moral boost to Kosovars as it granted legitimacy last month in the digital world by approving a number of changes, including giving users registering from the diamond-shaped area on the Balkan Peninsula the option to identify themselves as citizens of Kosovo, rather than the decidedly less attractive option for many there, Serbia. Kosavars call the changes important while they seek recognition from the United Nations, which confers legitimacy, and the European Union, whose members are divided on the question, ever since Kosovo proclaimed a separate state five years ago. Jubilant Kosavars say the Facebook's recognition is important as a matter of identity and economics. Kosovar businesses have been included on Facebook's powerful advertising engine, helping companies target Kosovo's small but growing consumer market.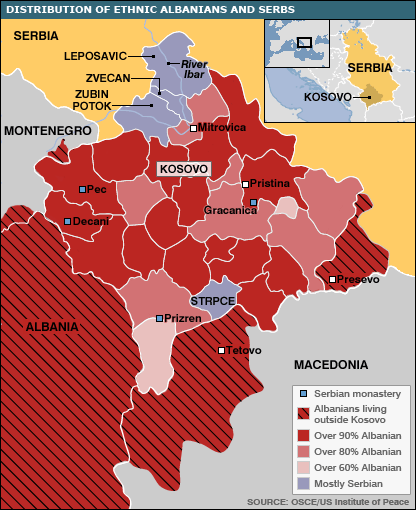 Kosovo is recognized by the United States and a majority of European Union members. But five, including Spain, which is battling separatist movements of its own, refuse to recognize it. Serbia is also vehemently against recognizing Kosovo's independence, and Russia, a staunch Serbian ally and a veto-wielding member of the United Nations Security Council, has blocked Kosovo's membership in the United Nations, stifling its economic and political development, according to New York Times.
Political observers on Sri Lanka's history and the authoritarian tendency in Sri Lanka after the civil war opined that Kosovo's Facebook struggle provides an illuminating example for Tamil eezham activists to fight for similar recognition by Facebook. "Facebook, as a fast evolving trendsetter to legitimate social changes, will be highly sympathetic to an Eezham addition to facebook," an activist noted.
"Facebook has grown to 1.2 billion users in eight years, faster than the growth of Islam, Christianity and the Internet itself," New York Times quoted Petrit Selimi, Kosovo's 34-year-old deputy foreign minister and the leader of the government's digital diplomacy, as saying.
Selimi added that having Kosovo fully included on Facebook had been a priority, along with the still-elusive goals of having Kosovo compete in the Eurovision song contest and in the European Champions League in soccer.
"Being recognized on the soccer pitch and online has far greater resonance than some back room in Brussels," Mr. Selimi said.
Online reaction to news of the Facebook changes was swift. "Facebook recognizes Kosovo as a state," Kosovo's minister for European Union integration, Vlora Citaku, wrote on Twitter. The American ambassador to Kosovo, Tracey Ann Jacobson, congratulated Kosovo on Twitter.
But some Serbs vowed to protest by deleting their Facebook profiles and posting fake ones; others mocked Kosovo for treating Facebook like a country. "Tomorrow they will say that the Smurfs and hobbits have recognized them," commented one reader on the online version of Blic, a Serbian daily newspaper, NYT said in its article on the Facebook story on Kosovo.
External Links:
NYT: Kosovo Attains Status (on Facebook) It Has Sought for Years: Nation
(For updates you can share with your friends, follow TNN on Facebook and Twitter )