A squad, believed to be operated by the Sri Lankan military intelligence on Monday evening chased and attacked 29-year-old Sivagnanam Selvatheepan, a leading journalist in Vadamaraadchi. When the journalist attempted to escape from the squad, the attackers chased him on foot and assaulted him causing severe internal injuries to his head. The squad also broke one of his legs. The brutal assault comes just one week after the so-called Terrorist Investigation Division (TID) of occupying Colombo had obtained his motorbike registration number, identity card number and cell phone details through Nelliyadi police in Jaffna.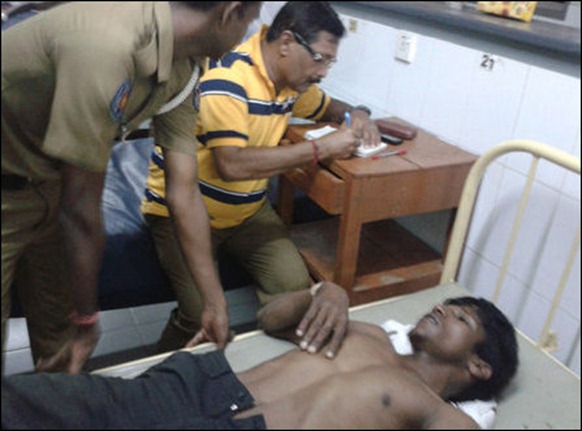 Journalist Selvasivan Sivagnanam at Manthikai hospital
Four masked men who followed him in two motorbikes on Jaffna – Point Pedro Road, interrupted him at Pu'raap-po'rukki, a locality in the open landscape of Vallai. "Are you the reporter," they asked and started to assault Selvatheepan with iron rods and batons.
Mr Selvatheepan, who is also a sportsman, narrowly escaped from the squad and alerted his friends to come to his rescue, the journalist told fellow reporters, who visited him at Manthikai hospital.
The attack took place around 8:00 p.m. while he was returning home after visiting his mother at Neerveali on Chiththirai New Year Day.
Mr Selvatheepan is a regular contributor of news reports to Valampuri and Yarl Thinakkural. He has also been contributing to Colombo based Virakeasari paper, media sources in Jaffna told TamilNet.
In November 2013, an unknown squad chose to attack the residence of the chairman of Karaveddi Piratheasa Chapai after the civic body marking the remembrance of the tens of thousands, who had sacrificed their lives for the liberation of the nation of Eezham Tamils. The attack in November came after the news was reported in the press with photos.
Selvatheepn recently alerted senior journalists in Jaffna that occupying SL military was monitoring his movements after his coverage of land grab.
The journalist had appeared in front of the so-called Lessons Learned and Reconciliation Commission, openly witnessing about his missing brother, who was allegedly abducted by paramilitary Karuna group. He witnessed in front of the LLRC panel explaining how he had been held captive for three months by the paramilitary group in the past. His father doing business in the South was also harassed by the paramilitary, he had told the LLRC.
Following renewed threats to his life in recent times, Mr Selvatheepan decided to seek protection outside the island. But, he was denied such protection, Tamil journalists in Jaffna told TamilNet.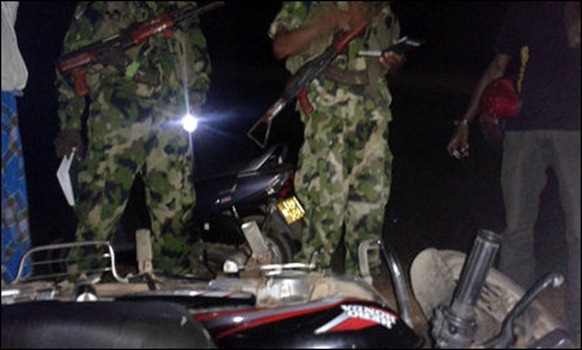 (For updates you can share with your friends, follow TNN on Facebook and Twitter )