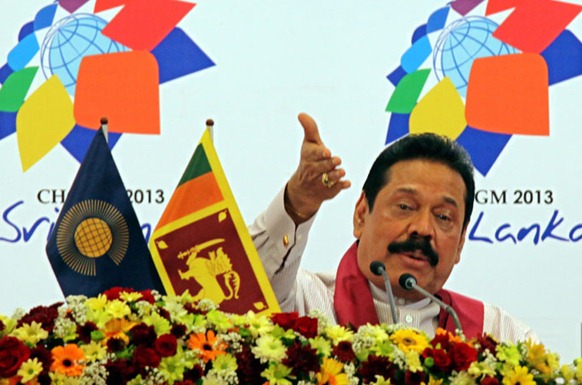 Colombo, Sri Lanka – The UN high commissioner for human rights has appointed a controversial official to coordinate probe into allegations of mass killings in the final stages of Sri Lanka's decades-long civil war.
Navi Pillay, the high commissioner for human rights, has appointed Sandra Beidas – who is accused of writing false reports about the conduct of the military in South Sudan – to coordinate the investigation team.
Rupert Colville, spokesperson for the Office of the High Commission for Human Rights (OHCHR), told Al Jazeera via email that Beidas would "coordinate the investigation team".
Sri Lanka has said that it would not co-operate with the investigation that is expected to be in operation for a 10-month period, beginning in mid-June 2014 and end in mid-April 2015.
This unit would be staffed by 12 members, including two forensic experts, a legal analyst, a gender specialist and investigators.
Beidas, a high ranking official,  previously worked with the UN mission in South Sudan before being expelled from the country in November 2012 after being accused of writing false reports about the conduct of the South Sudanese military.
However, Pillay denied the accusations levelled against her staff member and accused the South Sudanese government of being "in breach of its legal obligations under the UN Charter and under the 2011 Status of Forces Agreement between the Government of South Sudan and the UN concerning UNMISS [United Nations Mission In South Sudan]".
Colville said that there was also a secondary team comprising of external experts who would accompany the investigation team and provide independent verification of the investigation's integrity.
No members have been officially appointed to this team.
UN resolution
In March this year the United Nations Human Rights Council (UNHRC) passed a resolution that called for an investigation of the civil war in Sri Lanka.
Sri Lanka's permanent representative to the UN in Geneva, Ravinatha Aryasinha, told Al Jazeera that Sri Lanka would not recognise the UN investigation.
"The investigation will infringe upon the sovereignty of Sri Lanka and goes against the principals of the United Nations," he said.
Aryasinha refused to comment on the appointment of Beidas, but added that overall "the UNHRC had shown itself to be prejudice when dealing with Sri Lanka".
Kehiliya Rambukwella, Sri Lankan cabinet spokesperson, said that while the government would not be assisting with the investigation the decision as to whether or not the UN team would be permitted to enter the country would be decided by parliament. "The decision made by parliament will reflect the will of the people," he said.
Sri Lanka's President, Mahinda Rajapaksa, also said on Tuesday that Parliament would make the decision as to whether or not the investigation team would be allowed into the country. Currently, Rajapaksa's government controls the Sri Lankan parliament with a comfortable two third majority.
(For updates you can share with your friends, follow TNN on Facebook and Twitter )