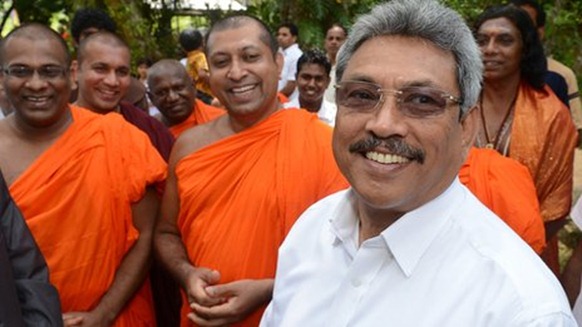 In a paper published in the latest issue of the US Defence Department's journal "Prism", Sri Lanka's Defence Secretary, Gotabaya Rajapaksa, has reiterated his belief that Islamic terrorism poses a threat to Sri Lanka.
Since the LTTE's defeat, some of the Muslim groups in Lanka have begun to engage in activities that go "far beyond self-protection", he said in the journal brought out by the Center for Complex Operations (CCO).
"There is information that some of these groups have even tried to link up with global Islamic terrorist organisations. This is a situation that requires careful monitoring," Gotabaya said.  "Some Islamic groups in Lanka have started to establish ties with LTTE-linked agents to create further problems," he further said.
According to Gotabaya, the increasing insularity of Lanka's ethnic groups is at the root of the problem.   "Rather than identifying themselves on the basis of nationality, the communities of Sri Lanka have begun to identify themselves on the basis of ethnicity or their religion. The cross-border links that can arise as a result of such insular ethnic or religious identification are also troublesome," he said.
"There are some foreign groups that wish to encourage Lankan Muslims to identify themselves more with the global Muslim community, thereby reducing their integration within Lanka." The increasing insularity and cohesion amongst minority ethnic groups has also led to the emergence of hard line groups from the majority community, the top Lankan security official observed. (Indian Express)
(For updates you can share with your friends, follow TNN on Facebook and Twitter )