Ceylon Electricity Board (CEB) workers, who dug postholes along the wall of Ooraaththu'rai Civic Council secretariat situated in Veala'nai in the Ooraaththu'rai islet (Kayts) off Jaffna, came across human skeletal remains in all the seven postholes they had dug on Friday. The SL Police has immediately sealed off the site from public access, news sources in Veala'nai said. The residents in Veala'nai alleged that the CEB workers have discovered a mass grave similar to the one that has been recently discovered in Thirukkeatheesvaram in Mannaar.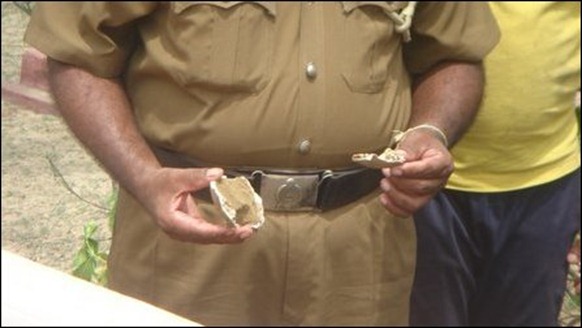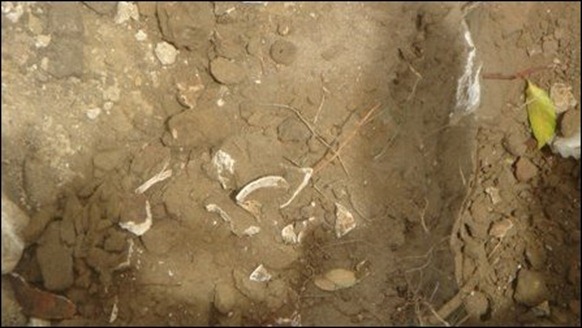 The SL Navy in the adjacent island of Ma'ndai-theevu has also been blocking the public from accessing some of the abandoned wells in the area as the military had dumped dead bodies of Tamil victims, they further said.
More than one thousand Tamils were slain in early 1990s by the advancing and retreating Sri Lankan troops when the LTTE seized the Jaffna Fort from the occupying military, the residents said.
The islands off Jaffna were de-populated for some time during that time as the people had fled the islands fearing persecution at the hands of the occupying SL military. Some of the victims slain by the SL military could have been dumped at the locality, they said.
The Colombo government and its military have blocked excavation of alleged mass grave sites that have been recently located in areas that were earlier SL military camps or so-called High Security Zones the Jaffna peninsula.
Last year, resettling residents at Pallappai in Vadamaraadchi in Jaffna were warned by the SL military not to dig the abandoned wells at the locality, where the SL military had seized 52 houses for more than 14 years since 1999.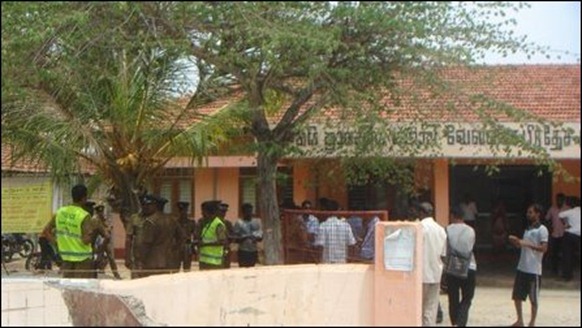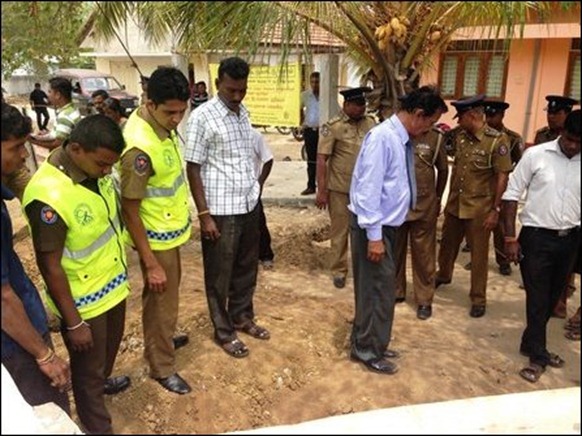 (For updates you can share with your friends, follow TNN on Facebook and Twitter )