Amidst hundreds of Sri Lankan soldiers deployed surrounding the University of Jaffna, a group of students who were inside the premises of the university lit the common flame of sacrifice at the Selvanagam Block. A selected group of journalists witnessed the event. Defying threats from the occupying Sri Lanka Army soldiers, bells were tolled at temples and churches. Sacrifices were offered at churches in Thenmaraadchi. Former LTTE members gathered at various places paying tribute to their fallen fighters. The families of the fighters who had laid down their lives for the liberation of Eezham Tamils, gathered at secret locations, made memorial monuments in paper and paid their tribute in a touching way, according to the journalists who witnessed the events.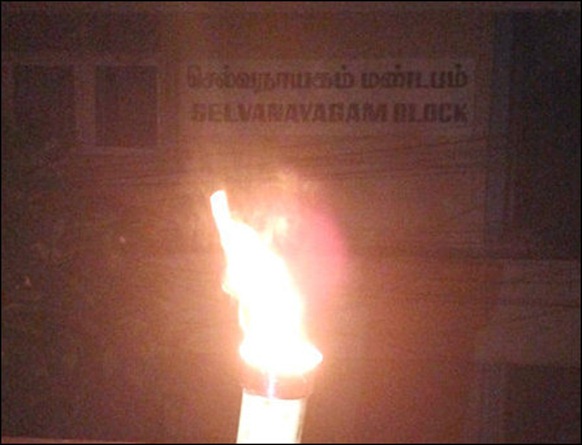 Common flame of sacrifice lit at Jaffna University
Laptops were also used to display photos from the Heroes Day observations before 2009 and songs were played.
People were determined to pay tribute to Tamil Heroes at 6:00 p.m. and the pouring rain had just stopped for the people to pay tribute.
Temple bells were tolled by old people. Automatic playing of bells were also programmed at some churches and temples.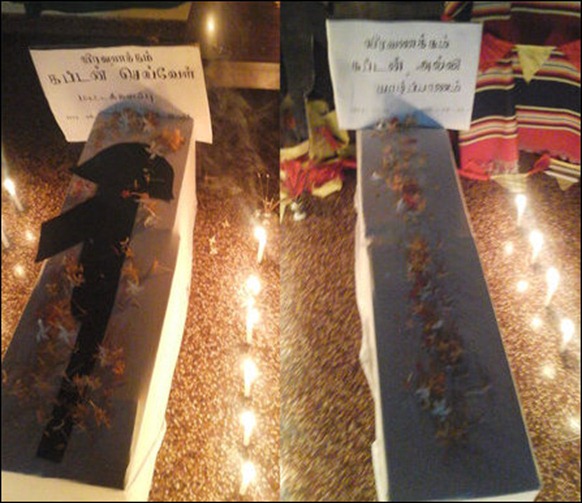 Heroes Day marked by ex-LTTE members at a locality in Jaffna. Paper-made memorial monument for Captain Chevvea'l from Batticaloa and Captain Alli from Jaffna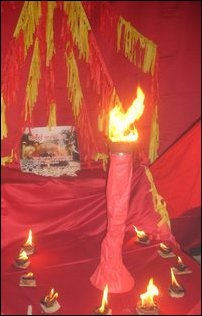 Photo taken at a place in Jaffna where political activists gathered to pay tribute
As SL military was deployed in large numbers, the normalcy was affected in Jaffna. "Thanks to the SL military deployment, even children got to know the legacy of Tamil Heroes today," a Tamil activist told TamilNet.
The SL military had even occupied storied houses and buildings in the neighbourhood of the Jaffna University to keep an eye on the campus. A number of new songs released from Tamil Nadu and in the diaspora were also played in the events marked in Jaffna, Ki'inochchi and Mullaiththeevu.
As in the previous years after the 2009, Thurairasa Ravikaran, an elected councillor of the NPC lit the flame of sacrifice at 6:04 p.m. at a locality in Mullaiththeevu.
In Vanni, a section of Tamil parliamentarians and councillors continued with planting trees on Thursday amidst pouring rain, the sources in Ki'linochchi said.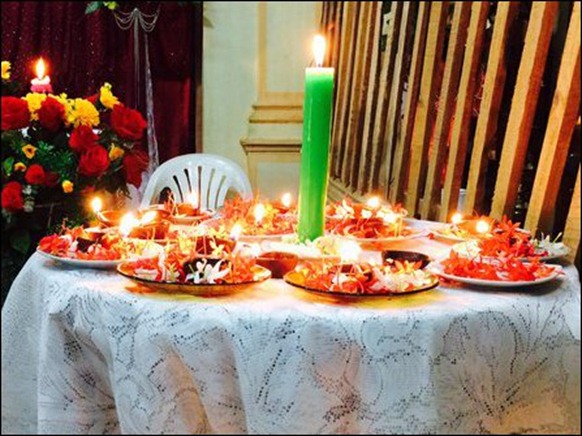 Heroes Day observed at a church in Thenmaraadchi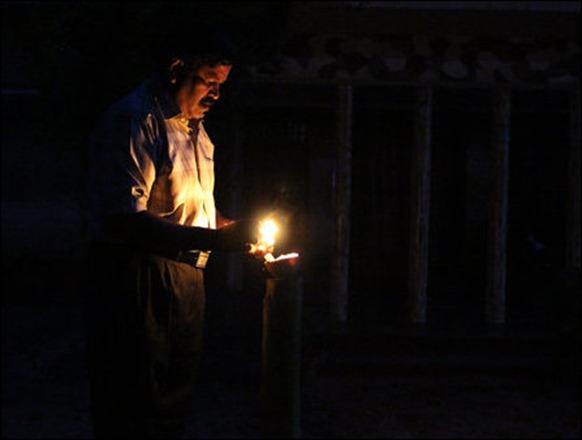 NPC councillor Ravikaran from Mullaiththeevu lighting the common flag of sacrifice at an event participated by a number of families in Mullaiththeevu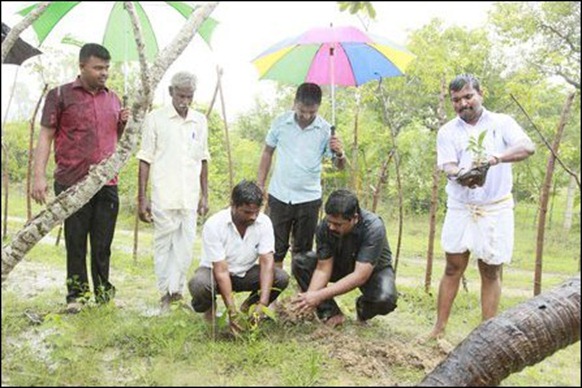 TNA parliamentarian Sritharan planting tree in Ki'linochchi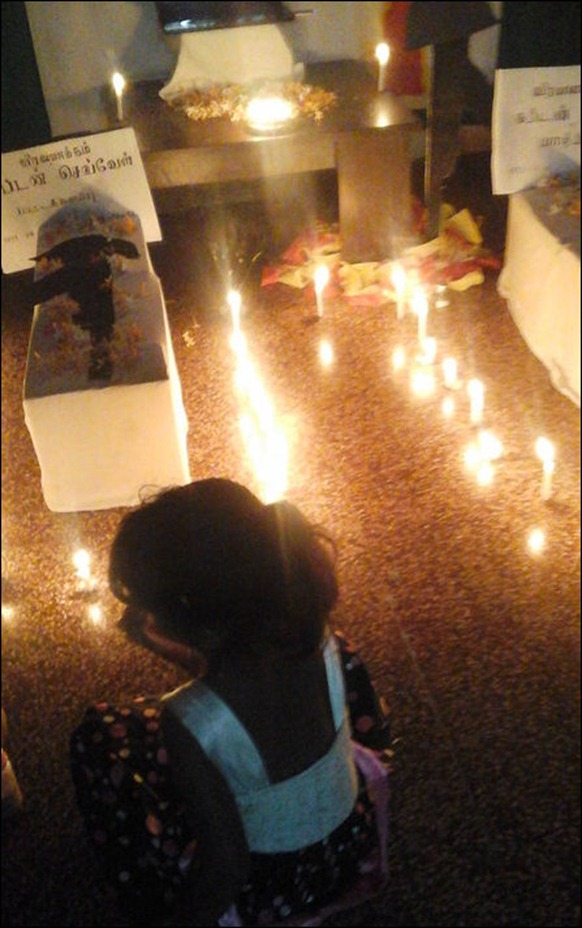 [Full Coverage]
(For updates you can share with your friends, follow TNN on Facebook and Twitter )