Sona's fashion boutique Uniq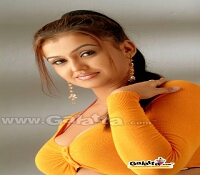 The item girl who raised men's pulses in Mirugam, Pathu pathu, Sivapathigaram and Kuselan is now all set to take the Chennai fashion world by storm. In an exclusive scoop, Galatta.com takes great pleasure in announcing that Sona is venturing into the nascent fashion industry in Chennai by opening a boutique called Uniq.
Uniq, as the name suggests, will truly be one-of-its-kind. Sona plans to showcase fashion accessories like designer jewellery, belts, bracelets, shoes and watches from Singapore and the European Union as well some unique pieces that have been designed by local talent. Sona reveals that these delectable fashion accessories will priced between Rs. 1000 and Rs. 1,00,000.
Declaring that she wants to change the fashion hub of India from Mumbai to Chennai, Sona says that Uniq is a step in that ambitious direction. This B.A. (Pyschology) from Pune fully understands the tastes of her select clientele. Her ability to delve into the psyche of people has given her an edge in knowing what people prefer and how to cater to their tastes. With a range that will touch every style and taste, Sona terms her intended collections as 'eclectic' and says that her boutique will cater to those with modern/ bohemian tastes as well those who have more conservative/ traditional tastes.
With plans to open branches in Mumbai and Bangalore, Sona brushes off questions about how she will manage her business spread out in three metros. A person who likes to be busy all the time, Sona says lack of work makes her depressed! And with modern technology, she can keep in touch with her branches and manage her work right on her laptop.
(For updates you can share with your friends, follow TNN on Facebook, Twitter and Google+)