Best debut actresses of 2008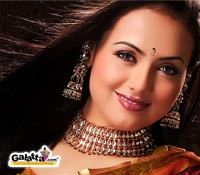 Every year, numerous actors get introduced to Tamil Cinema. But this year, the number of newcomers was quite high compared to previous years. There were about 70 newcomers this year! Taking a quick look at the actresses who debuted this year, we have even picked some promising actresses. But mind it (in true Tamil film style), we are not ranking any actress here. We are just reviewing them.
Parvathy: Quite a great find this year. We have heard of method actors, but seldom have we heard about "method actresses"! But that is how everyone prefers to describe this girl for her work in Sasi's Poo. She is definitely one of the most promising actresses who entered Kollywood this year.
Sameera Reddy: Tall, beautiful curves, beautiful teeth, sexy eyes – possessing all this, the leggy Sameera Reddy walked away with the hearts of Tamil audiences in Vaaranam Aayiram.
Sana Khan: With her exotic aura, a curvaceous body, and blemish-free complexion, this debut girl of Silambattam completely swept the youngsters of Tamil Nadu off their feet.
Snigdha: With a beautiful sharp nose, sexy eyes, high cheekbones, pouting lips and expressive features, she proved that an actress need not rely on skin show to be glamorous. With her cameo in the song 'Kathala Kannale', she even dispelled the notion that actresses should dress in scanty outfits for item numbers ! Acting in Rajathi Raja and Nandalala, she is one of the most-sought-after heroines of Kollywood now.
Lekha Washington: Another beauty with an exotic aura. She started as a VJ on a famous TV channel and soon got plum offers from many filmmakers, but hesitated for fear of making the wrong choices. After much deliberation, she signed Simbu's Kettavan but walked out of the project soon after. Then after a stint as anchor at IPL, Lekha soon tasted success on the silver screen with Jayam Kondaan.
Poonam Bajwa: Another promising actress of the year 2008, Poonam too goes the extra mile while preparing for her roles! She even learnt the basics of violin in preparation for her role in Thenavettu as a violin teacher! Her work in Seval was very much appreciated by film critics.
Kajal Agarwal: Pazhani, Saroja and Bommalattam have made this beauty a household name! This beautiful actress's talent got her three great films within a short time. There is definitely something special about her! We have observed a new trend; after her entry in Tamil Cinema, many parents have started naming their daughters Kajal!
Piya: Debuting in Poi Solla Porom, this curly-haired beauty ensconced herself in the hearts of Tamil audiences. Finding her as cute as Baby Shamili of Mani Ratnam's Anjali, they even gave nicknamed her "The New Anjali Pappa"!!!
Sheryl Pinto: Boy! She is hot! This valuable addition to Kollywood this year who debuted in Arasangam opposite Vijaykanth stole everyone's heart with her neat work and beauty . She is noe acting in Engal Aasan (Vijaykanth) and doing a very glamorous role in Vaada (Sundar C.)! She has promised that she will soon don a bikini for a film!
Sunaina: Debuting in Kadhalil Vizhunden opposite Nakul, she became the new heartthrob of youngsters of Tamil Nadu. Now everyone wants a girl friend like Sunaina.
Poorna: With her work in Muniyandi Vilangiyal Moondramandu, she even won the attention of Ilayathalapathy Vijay, who referred to her as the "next Asin of Kollywood"!
Navneeth Kaur: This Punjabi girl riveted everyone's attention in Arasangam with her glamour! She is quite hot!
Swathi: She personified tranquility and innocence in Subramaiyapuram. Director Sasi Kumar accepted that she played a vital role in the film's success.
Bama: She is what Kollywood audiences refer to as "a homely heroine". Bama played a shy girl in Ellam Avan Seyal and won everyone's heart with her demureness.
Other actresses who debuted this year:
(For updates you can share with your friends, follow TNN on Facebook, Twitter and Google+)