7 killed, Sri Lankan artillery attack targets civilian centre of Vanni
 The Sri Lanka Army fired artillery shells targeting Tharmapuram Junction, the remaining centre of displaced civilians in Vanni killing at least four and causing injuries to many around 1:20 p.m. on Thursday, after artillery shelling killed three, including a child in Vaddakkachchi. The attack has targeted Tharmapuram Junction, which is located 75 meters from the hospital. Tension and chaos prevailed in the hospital, which was full of the wounded civilians, as they were forced to seek shelter from the artillery barrage. The shelling on the civilian administrative centre in densely populated Vanni comes in the wake of SLA denial of medical transport and humanitarian supplies to the civilian population in Vanni.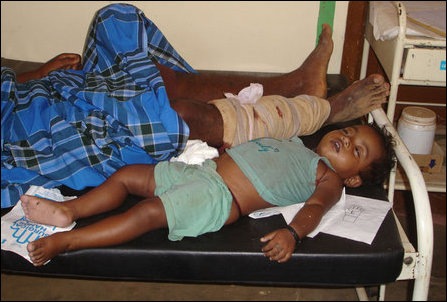 of the victims on Thursday were children.
The dead and the wounded were taken to the hospital, which has been struggling to cope with the civilian casualties.
The civilian infrastructure including banks and administrative bodies serving the Internally Displaced People of Vanni, are located in Tharmapuram.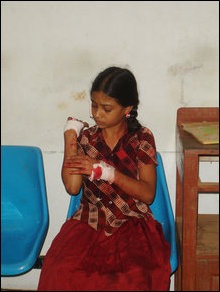 Ki'linochchi district Government Agent's office is located a few hundred meters away from the attack site. The residence of the GA is around 200 meters from the Junction. The main school at Tharmapuram is situated 350 meters from the Junction that was targeted by the Sri Lankan artillery.
Two of the killed in the carnage at Tharmapuram were identified as 19-year-old Tharsha Yogan, 78-year-old Nachchippillai Balanayagam. Another young boy and a man killed in the attack are yet to be identified.
A 11 months old baby boy, Sasikaran Chudarnilavan, was killed in the SLA artillery attack on Vaddakkachchi. The other two killed females were 20-year-old Pratheepa Krishnakumar and 45-year-old Kamala.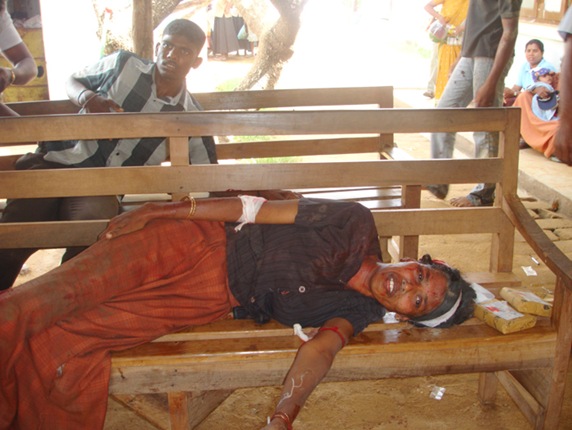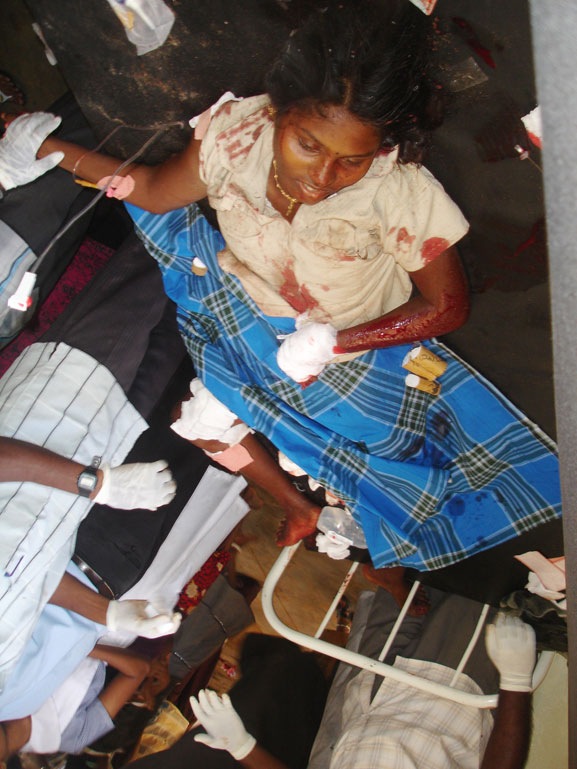 Wounded in Tharmapuram were:
Parany, 6,
Thommai Kalingan Dulan, 15,
Markandu Janakaraj, 16,
Antony Mariyathas, 17,
Ramesh, 22,
Anton Nisanthini, 23,
Sasikaran Sasi, 25,
Subramaniyam Suganthini, 28,
Vijayan Usha, 30,
Thommai Jenita, 38,
Antonypillai Thevaraj, 41
Albonse Pachchaiyamma, 66,
Revathy,
Wounded civilians in Vaddakkachchi:
Mathivathanan Nirusha, 12,
Ramachandran Thulasika, 12,
Arulnesarajah Arasan, 13,
Jeyatharsan, 15,
Sinnarasa Jegatheepan, 16,
Murugesu Sinnarasa, 21
Subramaniyam Sivaparan, 26,
Kulaveerasingam Kulatheepan, 27
Karthigesu Vijayasooriya, 27,
Ramachandran Kumanan, 30,
Sarweswaran Kavitha, 35,
Selliah Leelavathy, 65,
Kanapathipillai Poopalasingam, 67
(For updates you can share with your friends, follow TNN on Facebook, Twitter and Google+)