Hangars, airfields, but where is the Tiger air force?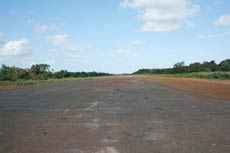 With the Sri Lankan security forces closing in on the LTTE forces bottled up in Mullativu, questions are being raised on the fate of its tiny two-aircraft air wing.
Last Saturday Sri Lankan forces captured the fourth and longest airstrip which the Tigers used to launch air attacks on Sri Lanka. Also captured near the Mullaitivu jungles were two armoured hangars which the rebels used to store the aircraft. But the airfield, ringed by a 300 metre barbed wire fence, was empty.
Security experts believe the two Czech-built propeller-driven Zlin Z-143 aircraft which the Air Tigers operated could have been dismantled and pulled into the jungles of Mullaitivu where the entire Tiger leadership is boxed in.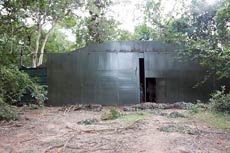 "If the Lankan forces start combing the jungles they may discover the aircraft," says Colonel R. Hariharan (retired) former head of military intelligence in the Indian Peace Keeping Force. He noted that the retreating Tigers had pulled roofing off the houses of their erstwhile capital Kilinochi before retreating into the jungle. "It is possible that this roofing is being used for building bunkers and shelters inside the jungles," he says.
The LTTE has used their two-aircraft air wing in eight attacks since March 2007, becoming the world's only guerrilla organisation to field an air wing. Most of the attacks have been of propaganda rather than tactical value and the last attack was reported in October last year.
(For updates you can share with your friends, follow TNN on Facebook, Twitter and Google+)