Wedding bells for S.J.Surya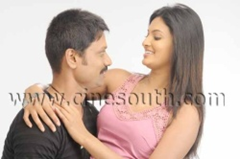 S.J.Surya is soon to be married.
S.J.Surya made producers take him seriously from his very first directorial venture in 'Vaali'. He made his next film 'Kushi' too into a success. Then his career started skidding. He lost his hold in direction as he jumped to acting. Reviews started appearing that there are double meaning dialogues and obscenities in his films.
Contesting those reviews until recently, suddenly he has started speaking like someone who attained realization. In a recent interview to a publication he has assured that there won't by any double meaning dialogue or obscenities that women detest. He has also stated that he shall not direct films with other heroes.
After completing 'Newtonin moondram vidhi' S.J.Surya is directing 'Puli' in Telugu. He is planning to produce it in Tamil also and act in it. In the meantime his parents have finalized his wedding. Saying no for a long time, Suryah has now relented. He has given permission to his parents to select a bride.
It is reported that they are looking for a bride in their relatives' circle. Once the bride is chosen, the wedding will be take place in two or three months.
(For updates you can share with your friends, follow TNN on Facebook, Twitter and Google+)