The protest will not stop, says a freed Seeman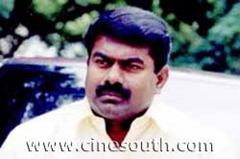 Seman has been just released from prison but he says the protests will continue till there's peace in Eelam.
At the general meeting of the Thamizh Desa Podhuvudamai Katchi held at Erode, director Seeman, Periyar Dravida Kazhagam President Kolathur Mani and TDPK Secretary Maniarasan were arrested last month for having spoken in support of the Liberation Tigers. The 3 petitions seeking bail were postponed by the Erode District National Court.
Following this, the petitions for bail were filed at Chennai High Court. The judge Sundaram granted them conditional bail. So, Seeman, Kolathur Mani and Maniarasan were freed last evening.
They were welcomed with band music. Speaking to the press, Seeman said, "There are still people sinking in Eelam territory. We are just voicing our concern that this danger to lives should not continue further. There's nothing wrong with that. So, till there's peace in Srilanka, we will continue to voice our concerns.
(For updates you can share with your friends, follow TNN on Facebook, Twitter and Google+)