A.R.Rehman nominated for Oscar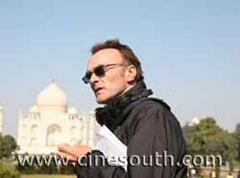 He deserves it. But it is a speculation among Indian music lovers if it will happen or not. There is an excitement in the air after A.R.Rehman's name is nominated for Oscar.
'Slumdog millionaire' the English film produced in India has created a lot of fervor throughout the world. The story of the film is that of a boy living in a slum in Mumbai participates in the 'Crorepathi' game show, wins several rounds and crosses several hurdles and becomes a millionaire. Directed by Danny Boyle of London, Anil Kapur, Dev Patel and many others have acted in the film. A.R.Rehman has composed music for the film.
Having won several Golden Globe awards, it has been nominated for many Oscar nominations. A.R.Rehman has been nominated for the Best music direction and 2 songs of the film for best compositions. It is also nominated for 10 awards: the best film, best screenplay (Simon), best editing, best sound mixing (Resul Pookutty), best cinematography and best director (Danny Boyle).
Oscar awards will be conferred upon the winners on February 22 at the Kodak theatre, Hollywood in America. Then only we will know how many awards the film 'Slumdog' millionaire got.
Speaking about it A.R.Rehman said, "I never thought the film 'Slumdog millionaire' will be nominated. But this opportunity has come only by God's grace and people's prayers.
(For updates you can share with your friends, follow TNN on Facebook, Twitter and Google+)