Producers Association decision stuns Nayantara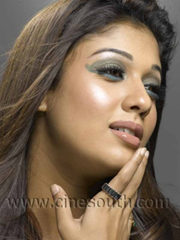 Regarding the 'Payya' film incident, the Producers Association has taken a decision to give Nayantara the jitters.
The Tamil Film Producers Association has given an announcement about this.
"According to the agreement of the Tamil Film Producers Association and South Indian Actors Association, if an actor or actress has taken advance from a producer, and has acted at least one day for the film, there is no need to return the advance. But if the actor or actress has not acted even a single day after taking the advance, they have to return the advance to the producer. This has been conveyed to Nayantara 2 months back when the call sheet problem cropped up between her and the producer Subash Chandra Bose.
Reacting to the complaint, Nayantara has given announcements to the media that the producer had not used the call sheet given by her, so she would not return the advance amount. After this, both associations got together for discussions and then informed Nayantara that the advance amount taken by her should be returned before a specified date. But Nayantara has not returned the amount and has stated that she had no intention of doing so.
Both associations had discussions again. According to the conclusion, the decision was made not to feature Nayantara any more in a Tamil film and to inform associations of other language films also not to sign her on.
(For updates you can share with your friends, follow TNN on Facebook, Twitter and Google+)