American Tamil youths "starve for peace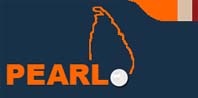 Eight American youths have begun a hunger-strike campaign calling on the United States Congress and the Obama administration to provide relief to the 300,000 Tamil civilians caught up in the war in Vanni. The youths urge members of the diaspora to pledge sacrificing a meal to show solidarity with the campaign, and each pledge, the participants said, will result in a e-mail note delivered to the Congressional Representatives notifying suffering of the civilians, and urging them to take immediate action.

The participants said that until their target to receive 10,000 pledges to represent the 300,000 refugees are met they will continue the fast consuming only water and vitamins.
"PEARL is asking the U.S. government to provide desperately needed medical supplies, and ensure these supplies reach the needy populations.
"PEARL commends Secretary Clinton for calling for a "no-fire" zone and encourages the State Department to continue to pressure the Sri Lankan government to agree to this. PEARL wants President Barack Obama to immediately appoint a special envoy to encourage all parties to work towards a sustainable political resolution," the day-four progress report of the campaign posted in PEARL's website said.
(For updates you can share with your friends, follow TNN on Facebook, Twitter and Google+)