US Foreign Relations Committee to hold hearings on Sri Lanka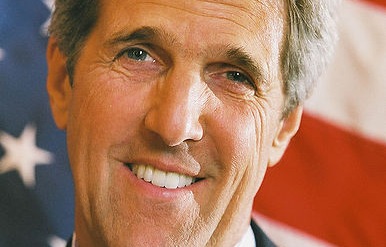 United States Senate Committee on Foreign Relations is to hold hearings on "Recent Developments in Sri Lanka' on the 24th February, 2:30 p.m. at the Dirksen Senate Building, Committee's website said. The hearing will be presided by the Chairman of the Foreign Relations Committee, Senator Kerry. Witnesses at the hearing are announced to be former US Ambassador to Sri Lanka, Honorable Jeffrey J. Lunstead, Ms Anna Neistat from Human Rights Watch, and Bob Dietz from Committee to Protect Journalists, New York.
Sen. Robert Casey (D-PA) is heading up the subcommittee on Middle East and South Asia.
Six former US ambassadors, including Mr Lunstead, who served in Colombo since 1989, recently wrote a letter in their personal capacity to Mr. Mahinda Rajapaksa, expressing their deep concern about internal threats destabilizing 'democracy' in Sri Lanka. The Ambassadors expressed, especially their concern over the assassination of the Editor of Sunday Leader, Mr. Lasantha Wickrematunge.
Amb. Jeffrey J. Lunstead entered the Foreign Service in 1977 and served as Ambassador to Sri Lanka and Maldives from 2003 to 2006. He also served in Pakistan, India, Bangladesh, and Malaysia. joined American University as the Assistant Vice President of International Affairs in December 2006.
Bob Dietz has worked as a journalist in Africa, the Middle East, Asia, and the United States. After seven years as a senior editor at Asiaweek magazine, he returned to the United States and worked with the World Health Organization, handling media relations and risk communication during the SARS and avian influenza outbreaks. Since starting at CPJ in January 2006, Dietz has continued to travel widely in Asia, including reporting trips and CPJ missions to Afghanistan, China and Hong Kong, Pakistan, Sri Lanka, and Thailand, according to CPJ website.
Dr. Anna Neistat, senior researcher for Human Rights Watch's emergencies division and a specialist in humanitarian crises, works to investigate and expose human rights violations in crisis situations on a rapid-response basis. She has experience working in Haiti, Zimbabwe, Uzbekistan, Kyrgyzstan, Nepal, Sri Lanka, Armenia, Belarus, and Israel. Previously, as director of Human Rights Watch's Moscow office, Neistat worked on the conflict in Chechnya and other human rights problems in the former Soviet Union, and acted as the organization's spokesperson in the region, according to HRW website.
(For updates you can share with your friends, follow TNN on Facebook, Twitter and Google+)