Massive air attack on civilian targets, scores killed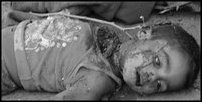 At least 50 civilians were killed Wednesday around 12:50 p.m. when four Sri Lanka Air Force (SLAF) bombers dropped cluster bombs on Internally Displaced Civilians at Aananthapuram in Ira'naippaalai, according to initial reports from medical sources. More than 70 wounded were rushed to hospital so far and 10 of the victims have died on the way to Maaththa'lan hospital. Meanwhile, Sri Lanka Army (SLA) launched an artillery barrage blocking transportation of wounded to hospitals. Doctors in the makeshift hospital told TamilNet that unless the seriously wounded were not evacuated by the ICRC to Trincomalee or elsewhere, many would die at the hospital. There is no medicine at the hospital as Colombo has refused to allow medical supplies to Vanni since December 2008.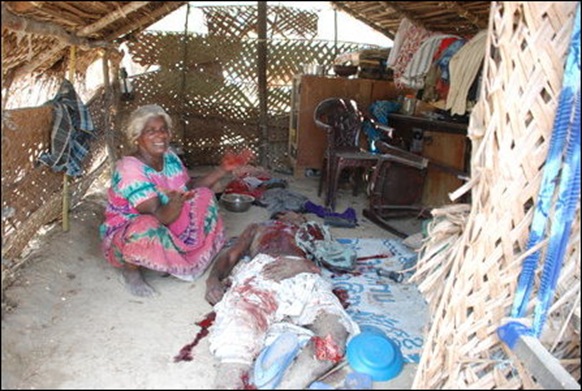 'Tamileelam Vaanoli', the commercial broadcast of the Voice of Tigers (VoT) in its news broadcast said several humanitarian installations are situated at the location of the attack. Orphanages, elders' homes, houses of disabled and a centre for prisoners of war were reportedly in the target area.
Medical sources said at least 50 civilians were killed in one of the bombardments but expressed fear that the death toll could be more than 100 and that around 300 could be wounded.
A rescue worker who brought wounded to the hospital said there were bunkers that have been busted and exact casualty figure would emerge only after the the rescue operation is complete.
Maaththa'lan hospital is already overcrowded with the injured civilians.
The latest bombardment came at a time where the internally displaced people were moving from one location to another to escape from the indiscriminate artillery shelling and multi barrel rocket attack.
At least 160 people were killed within the last 10 hours in Mullaiththeevu said a doctor at Maththa'lan hospital.
(For updates you can share with your friends, follow TNN on Facebook, Twitter and Google+)