Lanka not serious on political settlement: US Senator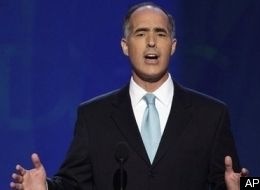 Even as Sri Lanka has virtually wiped out the LTTE in the north, an influential US lawmaker accused Colombo of not being serious in addressing the issues of the Tamils and arriving at a political settlement.
"So far, there are few indications that a political deal is imminent. Sri Lanka will not negotiate directly with the LTTE. But it does not appear as though the government has much interest in finding alternative Tamil interlocutors nor have the Tamils pr esented a credible alternative to the LTTE," Senator Bob Casey said yesterday.
Mr Casey, who is the Chairman of the Senate Foreign Relations Subcommittee on Near Eastern and South and Central Asian Affairs, was speaking at a hearing on the recent developments in Sri Lanka.
He said while the government "frames its war against the LTTE as a war against terror, there exists a broader ethnic conflict between the minority Tamils and majority Sinhalese that has spanned for decades".
"Should the war end and the broader Tamil population continue to face systematic discrimination by and inadequate representation in the Sri Lankan national government,
(For updates you can share with your friends, follow TNN on Facebook, Twitter and Google+)