Downed SLAF aircraft was engaged in carpet-bombing
The Sri Lanka Air Force (SLAF) fighter jet exploded Friday was engaged in carpet-bombing civilian pockets at Aananthapuram and Chemma'nku'ndu, according to civilians fleeing towards 'safe zone' Friday evening. As the declared 'safe zone' along the Mullaiththeevu coast is a barren stretch and is congested beyond further accommodation, many civilians preferred to stay back in pockets, considered suitable for survival at least with shade and potable water. Around 60 civilians reportedly died in the carpet bombing and intense artillery and mortar barrage Friday alone.
In the meantime, the civilian deaths Wednesday and Thursday totalled 75 and scores wounded, reports from Vanni said.
18 of the victims on Wednesday and 2 of the victims Thursday were slain within the 'safety zone' in artillery shelling.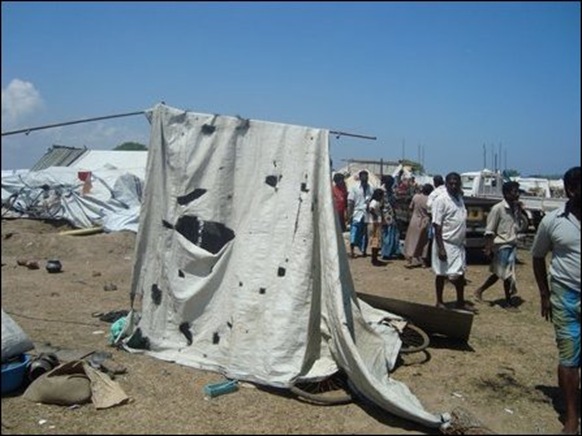 (For updates you can share with your friends, follow TNN on Facebook, Twitter and Google+)