Only 2.2% of humanitarian supplies reached Vanni in February – RDHS
Dr. T. Sathiyamoorthy, the Regional Director of Health Services (RDHS) of Ki'linochchi district, in a situation report issued on Thursday said that only 109.71MT of food had been received for the month of February 2009 through the ships with the help of the ICRC. The real requirement per month, according to the RDHS is 4950 MT. "Consequently people are threatened with starvation unless the food condition is urgently rectified," the doctor said in his situation report adding: "Particularly children, women, elders and those who are seriously ill become vulnerable to the onslaught of starvation."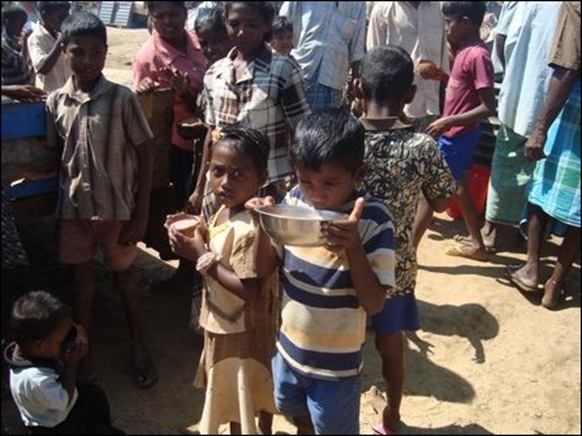 "Only a few people could be satisfied with this amount of food received. Even to receive this, people wait in winding queues in the scorching son."
"In fact, 13 people have died of starvation in the latter part of February alone."
The water facilities in the 'safety zone' have been naturally limited because of the landscape. The sudden increase in the population had made the situation worse. The available open wells and the water provided by the bousers are not enough at all to provide sufficient water to the people, the report said. People wait in long queues for a long time even to collect a few pots of water provided at 10 places.
Due to the non availability of materials to construct toilets, open defecation has become common among the majority of the people.
The report by the Ki'linochchi RDHS, citing the Government Agent's statement on 28 February 2009, said around 330,000 persons from about 81,000 families were living in and around the 'safety zone' and more than 90 percent of the people are living under substandard tarpaulin shelters.
The last UN food convoy reached Vanni by land route on 17th January.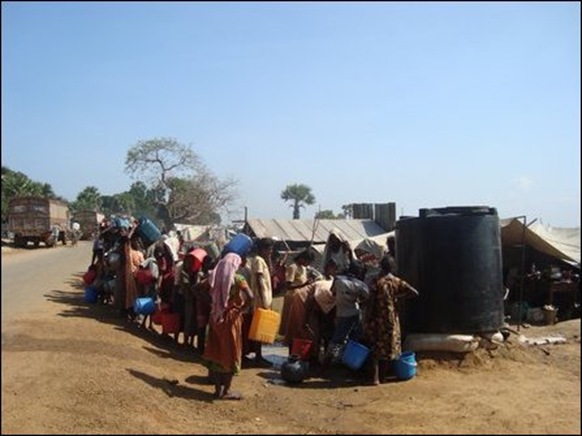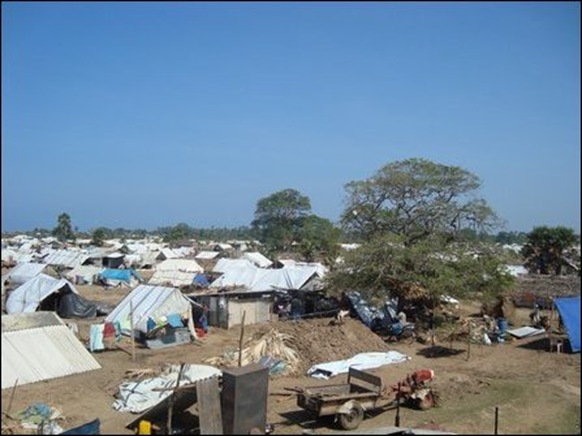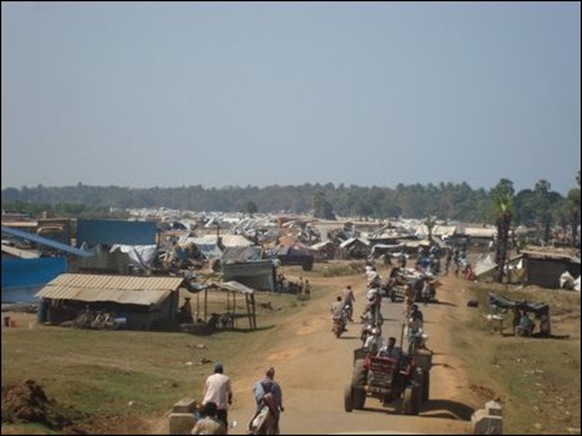 (For updates you can share with your friends, follow TNN on Facebook, Twitter and Google+)