U.N. Renews Call For End To Sri Lankan Conflict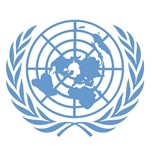 The United Nations Thursday renewed a call for a swift end to the conflict in northern Sri Lanka while appealing to both the government and the Liberation Tigers of Tamil Eelam (LTTE) to avoid civilian casualties, media reports say.
A statement issued by Secretary-General Ban Ki-moon's office said he is extremely concerned over the deteriorating situation for civilians trapped in northern Sri Lanka by fighting between the two sides.
Strongly deploring the mounting death toll of civilians–including a significant number of children–in the conflict zone, Ban said there is an urgent need to bring this conflict to a speedy end without further loss of civilian life.
The U.N. chief also renewed his call to the government of Sri Lanka and the Tamil Tigers to suspend hostilities to allow civilians to leave the conflict zone, and allow immediate humanitarian access to them. He also urged Colombo to begin serious efforts to resolve the underlying causes of conflict, the statement added.
Ban called on the Tamil rebels to remove its weapons and fighters from civilian areas, cooperate in humanitarian efforts and "immediately cease" recruiting children to join their fight.
(For updates you can share with your friends, follow TNN on Facebook, Twitter and Google+)