Sri Lanka rejects UN charge of possible war crimes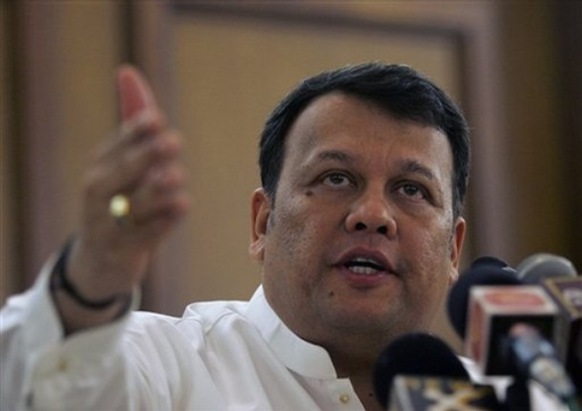 Sri Lanka on Saturday rejected U.N. allegations it may have committed war crimes and vowed there would be no cease-fire in its drive to capture a shrinking rebel enclave and end the island's 25-year-old civil war.
A report Friday from U.N. human rights chief Navi Pillay said government forces and Tamil rebels may have committed war crimes and warned that civilian casualties could reach "catastrophic" proportions if the two sides do not suspend fighting.
Pillay said the situation was becoming desperate and called for a cease-fire.
Human Rights Minister Mahinda Samarasinghe questioned charges in the report that 2,800 civilians had died in recent weeks as the military has pushed into the last remaining area held by the Tamil Tigers.
"It is very, very unprofessional to rely on such unsubstantiated figures. What is dismaying to us is the figures correspond to the figures put forward by (the pro-rebel Web site) Tamilnet and LTTE front groups," Samarsinghe told a news conference, referring to the Liberation Tigers of Tamil Eelam.
Samarsinghe denied the military was firing into safe "no-fire" zones for civilians.
"The world today is ever sensitive about such acts that could amount to war crimes and crimes against humanity," Pillay said.
(For updates you can share with your friends, follow TNN on Facebook, Twitter and Google+)