China again blocks move against Lanka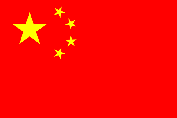 China has for the second time this year blocked fresh moves to include Sri Lankan crisis on the United Nations Security Council (UNSC) agenda, Foreign Ministry sources told Daily Mirror yesterday.
Inner City Press reported that non-permanent Council members including Austria, Mexico and Costa Rica had requested a meeting for March 26 under the heading "Other Matters" since Sri Lankan crisis was still not an item on the Council's formal agenda.
The non-permanent members were under the impression that other Council members had agreed to the suggestion, but China vehemently opposed to having any discussion in the Council on the plight of civilians in the Sri Lankan conflict.
China said that it was "merely an internal matter," and not a threat to international peace and security.
Inner City Press said Sri Lanka's UN mission had contacted Council members and made this same argument but those requesting the meeting were considering calling a procedural vote, on which there were no veto rights.
An attempt to discuss Sri Lanka at the UN Security Council was blocked last month but subsequently UN's humanitarian coordinator Sir John Holmes reported on his recent trip to Sri Lanka under the agenda item "other matters" after Russia dropped its objections to the Security Council discussing the conflict between government forces and LTTE.
The Council president said that members, meeting at a closed session, appealed to the Sri Lankan government to exercise maximum restraint and to the LTTE to lay down its arms and abandon the use of violence to pursue its political aims,.
It was reported that the briefing followed a behind-the-scenes row over whether the Security Council should discuss Sri Lanka at all while Britain and other Western nations pushed for the briefing as a way to highlight the heavy civilian casualties.
But Russia, fearing UN intervention in Chechnya, initially argued that the Council should not interfere in the "internal affairs" of a UN member state by taking up Sri Lanka. It was backed by council-member Vietnam.
Last month's Japanese presidency of the 15-nation council, which has the power to impose sanctions, reassured Russia that Sri Lanka would not be put on the council's formal agenda.
(For updates you can share with your friends, follow TNN on Facebook, Twitter and Google+)