SLA shelling kills 102 civilians within 3 days inside 'safety zone
Sri Lanka Army (SLA) artillery shelling killed 46 civilians Friday inside the safety zone in the besieged pocket in Mullaiththeevu. SLA-fired shells hit 6 tarpaulin shelters of the IDPs in Maaththa'lan Friday, killing 16 civilians. Meanwhile 4 civilians were killed around 11:00 a.m., 300 meters near the coastal spot, where the ICRC was transporting wounded civilians. On Thursday, 39 civilians including 11 children were killed and at least 17 civilians were reported killed inside the safety zone on Wednesday.

6 civilians were killed in Pokk'anai when a single shell hit an IDP hut around 1:00 p.m. on Friday.
The remaining casualties were reported in Mu'l'livaaykkaal, Iraddaivaaykkaal, and Valaignarmadam.
Heavy shelling was reported in Pokka'nai and Maaththa'lan areas within the safety zone since 11:00 p.m. Thursday.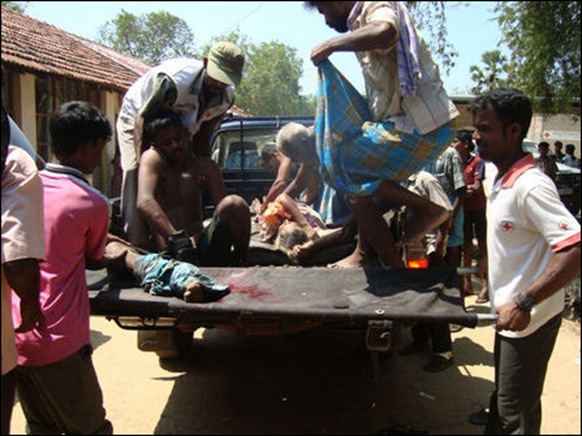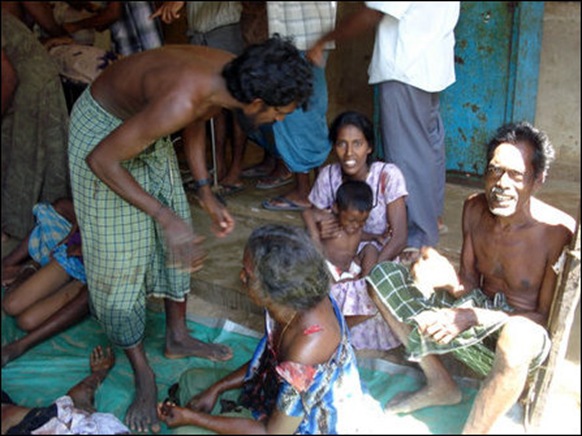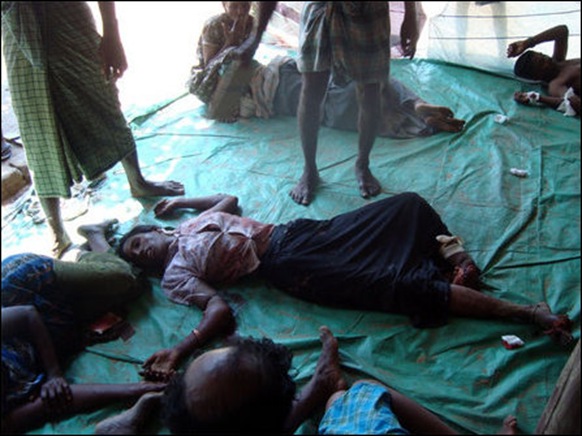 (For updates you can share with your friends, follow TNN on Facebook, Twitter and Google+)