Film made for Guinness Record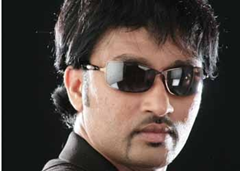 By shooting 'Swayamvaram' in one day, they created a record. As if that is a small matter, they plan to make a film in 12 days and create a Guinness Record.
How can the latter be greater than the former record? After shooting 'Swayamvaram,' the post production work like dubbing, editing, background score and so on took several days. That means, only actual shooting took place in one day. This 12 day film is not like that. Story discussion, developing the screenplay, shooting, post production work, Censor clearance and release will all be done within 12 days, creating a Guinness Record
With the help of film's director V Krishnamurthy, dialogue writer V Prabakaran, music composer Deva and cinematographer Srinivas, young Suresh Joachim is going to execute this feat. He has already done 58 Guinness feats and stands second in the list of people who hold the most Guinness records. Making a film in 12 days would be his 59th feat and Suresh Joachim also acts in an important role in this film.
The film is not just a feat. The blind Praveena also sings a song in the film. This film will be released in 75 countries on the same day and all proceeds will go towards charity work for the poor.
The work takes off on coming Monday, will be completed by 25th and the film released on 25th evening at Sathyam complex.
(For updates you can share with your friends, follow TNN on Facebook, Twitter and Google+)