Fast against genocide of Tamils in Sri Lanka held in Zurich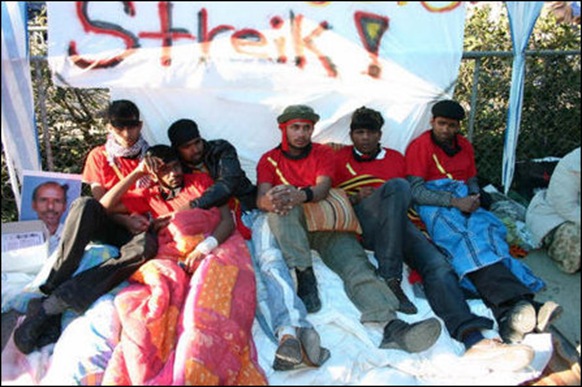 Four Tamil youths ended their hunger strike protest in Zurich Saturday which they had begun on 6 April in a series of protest demonstrations launched by Tamils in various parts of Switzerland against the continuing genocide of Tamils in Sri Lanka. More than a thousand diaspora Tamils of all ages participated in the above protest carrying banners and photographs depicting the sufferings of Tamils being killed, maimed and injured in Sri Lanka government's shelling and bombings on Vanni which continue unabated.
The demonstrators took part in the torch march held on the final day of the hunger strike Saturday bearing the photo of Tamil Eelam National leader V. Pirabakaran and Tamil Eelam National flags around Zurich city and shouting slogans aimed at drawing the attention of the people in Switzerland as well as the International Community to the plight of Tamils in Sri Lanka.
"The protests demonstration will be launched in various forms in Switzerland and we appeal to the people to join us in the demonstration when we inform them," the organizers of the protest said.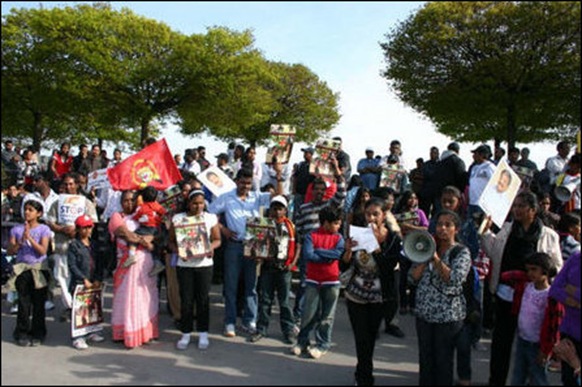 (For updates you can share with your friends, follow TNN on Facebook, Twitter and Google+)