Protests in Paris against genocide of Tamils in Sri Lanka
The protests against the carnage of innocent Tamil civilians in Vanni held in order to draw the attention of the International Community (IC) by French diaspora Tamils, launched in several popular places in Paris, reached its sixth day Saturday. Four Tamil youths are fasting unto death in the protest demonstration being held for the last two days near the Wall for Peace in Paris near the French Military Academy, the sources added. Members of Tamil Youth Organization (TYO) in France distributed pamphlets describing Sri Lanka government's genocide of the Tamils to the tourists who visit the Wall for Peace monument from all over the world.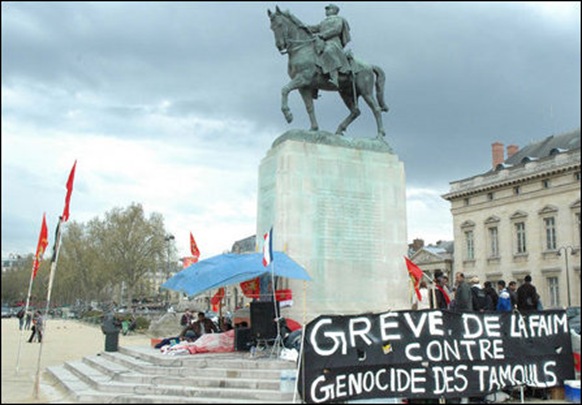 Selvakumar Alfred, 27, Anandakumaraswamy Raviraj, 26, Vigneswaran Varunan, 23 and Shanmugaraja Navaneethan, 26 are the four Tamil youths who continue to fast unto death joining in the worldwide protest demonstrations by expatriate Tamils placing the following demands:
Immediate cease fire to stop the genocide of Tamils by Sri Lanka state.
Immediate humanitarian assistance for the people trapped in the 'safe zone'.
Stop Sri Lanka and Indian army attacking civilians with chemical weapons.
Lift ban on Liberation Tigers.
Thousands of Tamil diaspora including mothers, children and elderly are taking part emotionally in the protest demonstrations day and night in the face of lashing rain and the biting cold.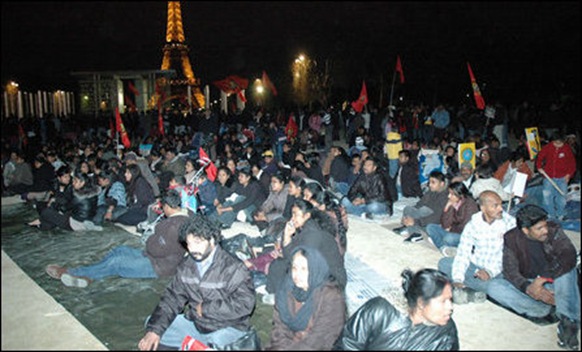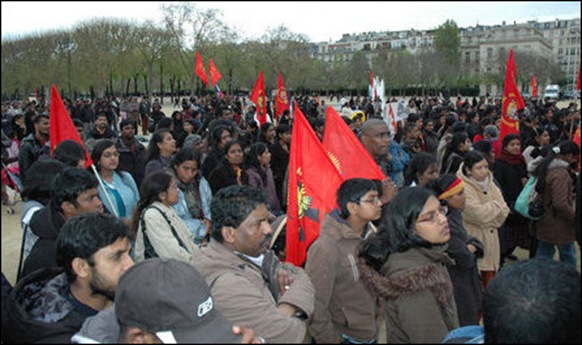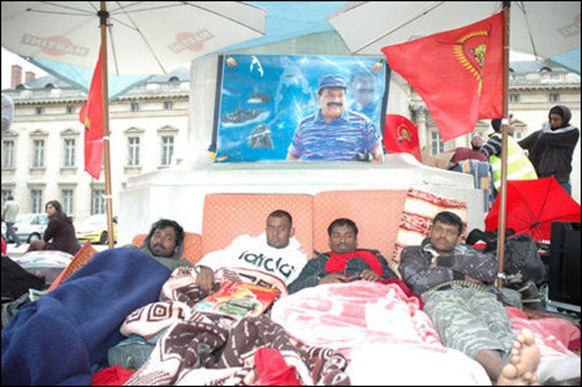 (For updates you can share with your friends, follow TNN on Facebook, Twitter and Google+)