Accept truce offer to make ceasefire permanent: India to LTTE -indianexpress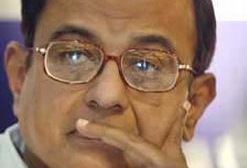 Terming the two-day ceasefire declared by Sri Lankan Government in the country's embattled north as an "important success of India's foreign policy", Union Home Minister P Chidambaram said the truce could become permanent if LTTE too reciprocated.
India wanted the ceasefire, which came into effect today coinciding with Sinhala and Tamil new year, to be extended and would continue to press Colombo to agree for it, he said in a statement here from the camp office in his Sivaganga Lok Sabha constituency.
However, LTTE should also heed India's advice to ensure that efforts for a permanent ceasefire fructified, he said.
"Though the ceasefire is a small progress, it can be seen as an important success of India's foreign policy as the Sri Lankan government had announced it following our constant pressure for a ceasefire," he said.
"Ceasefire can be implemented only if both the sides agreed. Hence, the LTTE should accept the truce offer made by the Sri Lankan Government and immediately announce that it was halting the war," he said.
Saying that all peace-loving people would welcome the truce offer, Chidambaram called for support of all in India's efforts to ensure that the ceasefire did not end in two days. LTTE seeks 'permanent' ceasefire in Lanka's north
Meanwhile, Tamil Tigers dismissed as an "eyewash" the two-day truce announced by the Sri Lankan Government and sought an "unconditional and permanent" ceasefire in the island's north with the facilitation of the international community.
The LTTE, which is now confined to the 20-sq-km 'No Fire Zone' in Pudukudiyirippu in Mullaitivu, termed the two-day pause in military operations announced by the Government in view of Sinhala and Tamil New Year as an "eyewash".
Condemning the move as a "political drama" aimed at "deceiving the international community and the Tamil people", the LTTE claimed that the Sri Lankan army was continuing indiscriminate shelling and gunfire on civilians.
"We call for a politically and militarily meaningful ceasefire with humanitarian considerations. The LTTE seeks an unconditional and permanent ceasefire conducive for peaceful negotiations," pro-LTTE website TamilNet.com reported, quoting a statement from the Tiger rebels.
(For updates you can share with your friends, follow TNN on Facebook, Twitter and Google+)